<< Back to articles
The Cargo and Shipping Challenges for Music Festival Organisers.
Andy Robertson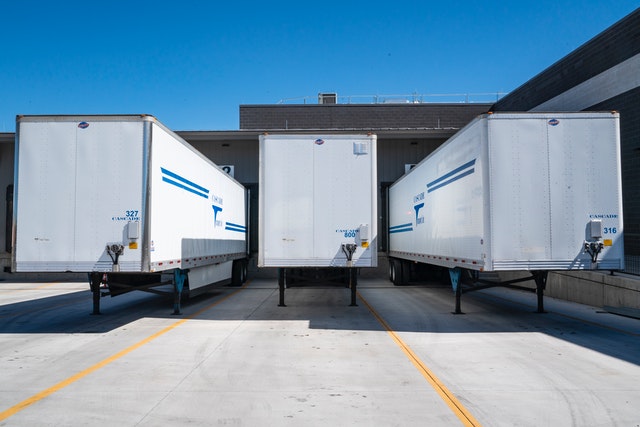 Along with other 'unseen' industries in the live entertainment sector the shipping and freight companies that specialise in supplying music festivals are vital to their success. Some companies use the standard delivery couriers to supply equipment but there are many freight and shipping companies that specialise in supplying just the entertainment industry.

Why would an event organiser use or recommend a specialist shipping company over just any other shipping company? The music festival organiser needs to be safe in the knowledge that all equipment will arrive on time and in perfect condition, the same principle applies to the end of festival breakdown too.

What differentiates these specialist shipping suppliers from regular freight providers is the lack of room for delays, damage or errors in scheduling. Every piece of equipment transported is paramount to the festival. When shipping equipment like rigging, stage construction materials and light and sound equipment the cargo supplier should always start with a site inspection to assess access and any unloading and loading challenges.

The event organiser will also recommend these specialist shipping companies to artists too because musical instruments, tools and electronics are generally packed into custom-made steel cases and "work boxes" so they can be transported safely. These boxes are very heavy and the need to stay upright, they are rolled onto pallets and wrapped tightly so they are safe when in transit. The specialist shipping supplier generally uses special trucks with padded walls to protect the equipment. It is not unusual for a typical festival to have upwards of 100 trucks to move the stage, screens, lights and speakers from storage to the festival site.

For music festival organisers a tight plan and schedule of deliveries is key to the successful delivery and set up. When the equipment arrives at a festival site, it is set up in a predetermined sequence- rigging, stage set, lighting, video, and audio. The band gear is often the last to be brought in, and after the show everything is packed in reverse. Once the shipping and cargo suppliers have their schedules agreed this needs to be communicated to core staff including riggers, carpenters, caterers, security, technicians, electricians and drivers. All the support staff and their equipment has to be moved, while making accommodations and food arrangements.

With so many factors to consider it's no surprise that music festival organisers prefer to use specialist shipping companies to deliver equipment because they have specific experience and knowledge to help make the event a success. Without a robust planning and scheduling software package managing these logistics would be almost impossible without an army of people. Fortunately there are numerous specialist software platforms that can make the festival logistics run smoothly.

Using an event software management platform like FestivalPro can help manage all the logistics associated with timely equipment delivery. The guys who are responsible for this software have been in the front line of event management for many years and the features are built from that experience and are performance artists themselves. The FestivalPro platform is easy to use and has dynamic calendars and logistics scheduling features that a music festival organiser needs to enable them to plan, schedule and collaborate with shipping suppliers to ensure a successful event.
Photo by ELEVATE from Pexels
Andy Robertson
<< Back to articles
Contact us
---
Get in touch to discuss your requirement.
US: +1 213 451 3866 (USA)
UK: +44 207 060 2666 (United Kingdom)
AU: +61 (0)3 7018 6683 (Australia)
NZ: +64 (0)9887 8005 (New Zealand)
Or use our contact form here.