<< Back to articles
The Big Business of Alcohol Sponsorship at Music Festivals.
Andy Robertson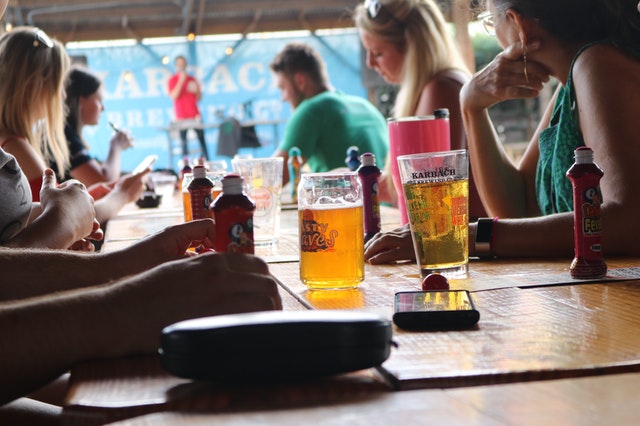 It's almost impossible to attend a music festival without a particular alcohol brand splashed everywhere. From social media to branded banners drinks brands get everywhere many with brand specific bars and secluded VIP areas. Music festival organisers would love to get a slice of that sponsorship pie.
It is astonishing how big the alcoholic drinks brands spend on sponsorship at music festivals globally, estimated in excess of $1.54 billion annually. But why would alcohol companies spend so much on the music festival industry? It is not just because they like to have a presence at a particular festival, it's based on solid marketing research and audience demographics perfected over many years.

Any music festival that attracts a sizable audience has the potential to be attractive to drinks sponsors and music festival organisers should prepare detailed sponsor pitch packages that give potential sponsors good reasons to get involved. This should include a complete breakdown of the audience demographics including age, occupation and disposable income for example. The organisers should also have a range of branding opportunities available including a branded online presence along with well-located pitches for dedicated bars and VIP areas.

Given that the advertising of alcoholic brand can be servery restricted to varying degrees in different countries sponsorship of a music festival provides an ideal platform for brands to engage with their target audience. Potential sponsors are buying the right to sell their alcoholic products to people who are hot, thirsty, and looking to party. With this comes great social activation when event goers post and tag hundreds of pictures on social media where the sponsors branding is always in the background. For branded bar pitches most sponsors will create a branded geolocation tag for increased impressions too.

Many festival goers have a view of the world that frowns upon multinational corporations, however this view changes when that corporation is an alcoholic drinks company. Festival goers tend to like brands that sponsor music festivals with 93% indicating they liked the brands that sponsored such events; 80% said they were likelier to buy a product after engaging with them at a music festival, and 37% believed they had a better overall perception of the brand after the experience.

Festival organisers working with alcoholic drinks sponsors should always maintain their corporate responsibility obligations and insist that sponsors promote responsible drinking and that any health and safety related regulations are followed. A strict process for age checks of customers should be in place to ensure compliance with local drinking laws which can vary widely from country to country.

Music festival organisers can get a slice of that sponsorship pie if they have a detailed media pack and can clearly present marketing opportunities demonstrating the tangible benefits to any potential sponsor.

Using an events management software solution like FestivalPro can help make the planning and running of music festivals more efficient with built in functionality to manage every aspect of sponsor management. The guys who are responsible for this software have been in the front line of event management for many years and the features are built from that experience and are performance artists themselves. The FestivalPro platform is easy to use and has all the features an event organiser needs to plan and control music festival sponsors.

Data from TrendSource.
Andy Robertson
<< Back to articles
Contact us
---
Get in touch to discuss your requirement.
US: +1 213 451 3866 (USA)
UK: +44 207 060 2666 (United Kingdom)
AU: +61 (0)3 7018 6683 (Australia)
NZ: +64 (0)9887 8005 (New Zealand)
Or use our contact form here.