<< Back to articles
Innovations in the Music Festival Industry Beyond 2020
Andy Robertson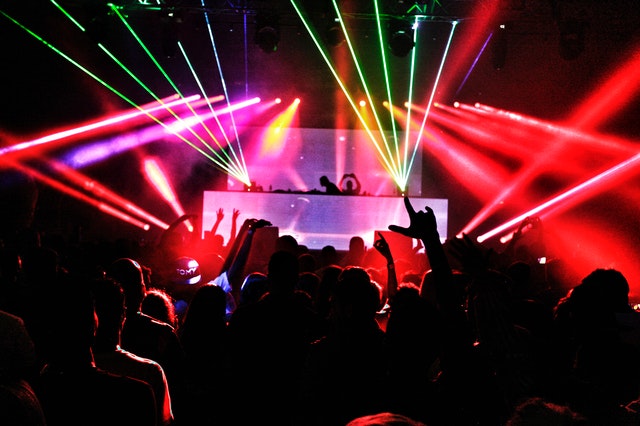 The pace of change and innovation in the music festival scene has accelerated in the last few years with the adoption of new technology to transform the audience experience. With seamless ticket booking and cashless venues what other new technologies are on the horizon that audiences and organisers will be utilising in the near future?
The event ticketing market has become big business over the last decade and whist there is room for improvement in service, reliability and costs perhaps the new focus will be on other emerging technologies that could transform the music festival industry.

Localised Festival Apps.
Many music festivals have an app for event goers but to date some of these have been a bit clunky to use, contain out of date information and/or have not been popular with audiences for one reason or another. As any music festival goer will tell you that navigating a festival can be a bit of a challenge, it's easy to get lost. Probably the most important aspect of any festival app is the detailed mapping linked to the users GPS to easily find toilet facilities, ATMs and food and beverage vendors. The GPS makes it easy for the user to navigate to their desired destination. There are now several specialist app developers who have built usable apps with specific functionality for music festivals. Aside from the useful mapping and GPS what the user really wants are live updates and information about schedule changes and artist additions for example. For festival organisers and artists the app can add the ability to live stream interviews and preview artist material.

Vendor Beacon Apps.
Whilst the localised music festival apps have a broader scope in providing useful mapping and up to date event information there are additional apps that focus on the vendors. In a large-scale music festival, there could be hundreds of vendor pitches selling anything from food and beverage to merchandise. A 'beacon app' uses Bluetooth technology to allow communications between vendors and an audience. To work each vendor needs to install a low-cost hardware sensor that are small, wireless transmitters using low-energy Bluetooth technology to send signals to other smart devices nearby. These beacon sensors can transmit messages or prompts directly to audience users based on a micro-location. The technology allows vendors to push notifications to users with specific offers and operating hours for example. Obviously, the audience users need to have the beacon app installed on their device or it could be incorporated into a dedicated music festival app.

Hybrid Events.
The global pandemic has transformed many events with live streaming and organisers have gained valuable experience in how to run a live virtual streamed event. As we move into 2021 where a sense of normality is restored the live streaming of a music festival will start to become a more permanent feature. For event goers who were unable to obtain tickets or for other reasons are unable to attend they can go for the virtual live streamed option.

Using an events management software solution like FestivalPro can help make the planning and running of music festivals more efficient with built in functionality to manage every aspect of new technology that organisers wish to utilise. The guys who are responsible for this software have been in the front line of event management for many years and the features are built from that experience and are performance artists themselves. The FestivalPro platform is easy to use and has all the features a music festival organiser needs to plan and control use of technology in their events.
Photo by Jerome Govender from Pexels
Andy Robertson
<< Back to articles
Contact us
---
Get in touch to discuss your requirement.
US: +1 213 451 3866 (USA)
AU: +61 (0)3 7018 6683 (Australia)
UK: +44 207 060 2666 (United Kingdom)
Or use our contact form here.