<< Back to articles
What Next for Live Performance Artists?
Andy Robertson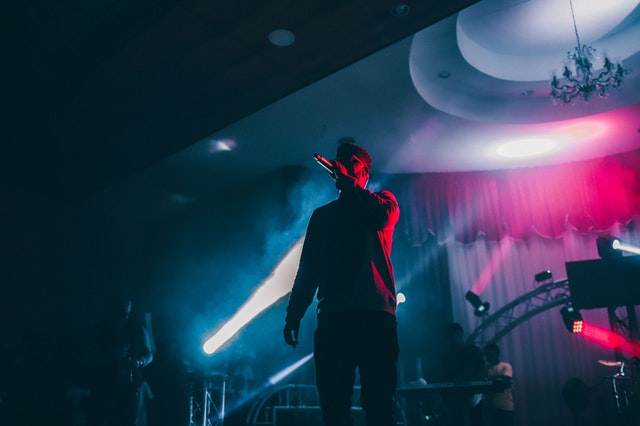 With so few opportunities to perform live what is next for performance artists that have previously focussed on performing at live events? Despite the increase in virtual events it is the atmosphere and audience feedback of a truly live event that give artists a buzz and makes the whole experience of performing live something special.
There is financial help for performance artists available from numerous sources both government and non-government that will enable them to at least survive. Assuming that the artist is financially stable due to this assistance there is still a drive to do what they love most and that is to perform in front of a live audience.

Artists can keep themselves busy with creating new material for the future, although an essential part of any artists career it can be a solitary lonely experience. Many artists have now got into the routine of performing for a live virtual audience and irrespective of the sizable online audience the experience for the artist can still be a sterile and solitary affair.

Countries are opening up to both indoor and outdoor live events but the attendance is going to be probably no more than 20% of capacity due to the numerous restrictions now in place. When any sizeable live event is announced the competition from performance artists to get a slot is intense. In many cases fees have been waived such is the demand from artists just to get back to performing in front of a live audience.

For artists that are less well known they should explore other opportunities and look at smaller more local venues. Even a local pub or other small entertainment venue will most likely welcome any artist that is prepared to perform live, albeit to a much smaller audience. Artists could also consider approaching any venue themselves and ask the owners what deal they can do. It is entirely possible that a struggling venue owner will offer something for free if the artist can attract an audience and the venue can recoup revenue through alcohol sales for example.

Will this drive a complete restructure of the live music event scene? More artists may take control of where they perform and do deals directly with venue owners bypassing agents and larger festival organisers? When an industry is forced to change it presents new opportunities and has the potential to shake up how that sector operates. The emergence of performance artists taking control may come to fruition in the next six months or so. For sure there will not be a return to large scale live music events until the latter part of 2021 but for artists hankering after performing in front of a live audience there will be growth opportunities in smaller and more local venues.

Using an events management software solution like FestivalPro can help make the planning and running of live events more efficient and reduce operating costs. The guys who are responsible for this software have been in the front line of event management for many years and the features are built from that experience and are performance artists themselves. The FestivalPro platform is easy to use and has all the features everything an artist needs to take control and organise their own live events irrespective of size.
Photo by Luis Quintero from Pexels
Andy Robertson
<< Back to articles
Contact us
---
Get in touch to discuss your requirement.
US: +1 213 451 3866 (USA)
UK: +44 207 060 2666 (United Kingdom)
AU: +61 (0)3 7018 6683 (Australia)
NZ: +64 (0)9887 8005 (New Zealand)
Or use our contact form here.