<< Back to articles
Managing a Live Event Tour.
Andy Robertson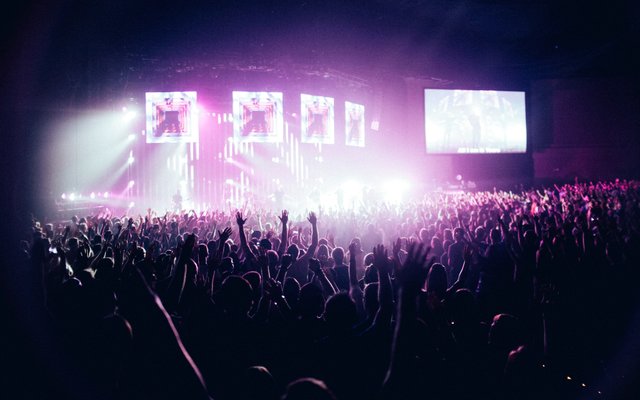 Performance artists appearing at a live event rarely do these as one offs and are more likely to be part of a well organised tour. This could be anything from an in-country tour with a handful of dates lasting a week to a world tour lasting a year. The same principles broadly apply in managing a touring artist as they do for fixed venue with multiple artists.
The touring performance artist will require a few additional roles, primarily the Tour Manager. The Tour Manager is responsible for the smooth running of all the logistics associated with the tour. Once the dates and venues are confirmed the Tour Manager must work with the Artist's Manager (in some instances the Tour Manager and Artist Manager may be one of the same) to organise artist's contracts, fees, riders, promotional material and bios. Once the tour commences the Tour Manager must also control expenses and the collection of fees where appropriate, they should ensure the profitability of the tour.

Crew.
All essential crew members need to be included in all communications (Tour Manager, Artist Managers, performance artists along with accompanying light and sound engineers and other technical support staff). For a larger operation this may also include roles like make-up artists and PR/promotional staff. The Tour Manager needs to ensure that the health and welfare of all touring crew members are maintained and that there are contingency plans should anyone fall sick.

Schedules and Travel.
Once all venues and contracts are in place there should be a detailed calendar available to all parties concerned. The schedule is built using the most efficient routes and transport including connections along with flexibility to allow for logistics changes and cancellations that may occur. A centrally accessible calendar will show who needs to be where and when including flight bookings, connections to venues and hotel bookings. If there are media interviews arranged artists need to be aware of the time and location. Key instruments and equipment will usually travel with the crew tour group and technical support staff will work with a schedule for installation and sound checks. If travelling internationally the Tour Manager will need to check visa requirements plus any additional documentation that may be required to allow for performing, many countries have specific visas for artist performances and support crews. There may also be strict rules regarding the processing of equipment through customs.

Promotion and Marketing.
Key to the tour success is the appropriate promotion of the artist. This will involve press releases to the media and making the artist available to media for interviews. Targeting of media local to the venues being performed at will drum up additional PR prior to the performance dates. The artist bio and other marketing collateral should always be supplied to the venue well in advance too.

If you use an events management software solution like FestivalPro it already has built in functionality for all live events including the planning and scheduling of touring artists. The guys who are responsible for this software have been in the front line of event management for many years and the features are built from that experience and are performance artists themselves. The FestivalPro platform is easy to use and has all the features Tour Managers need to plan and calendarise tasks for travelling artists and crew members including travel arrangements, riders, contracts and artist's bios.
Photo by Josh Sorenson from Pexels
Andy Robertson
<< Back to articles
Contact us
---
Get in touch to discuss your requirement.
US: +1 213 451 3866 (USA)
UK: +44 207 060 2666 (United Kingdom)
AU: +61 (0)3 7018 6683 (Australia)
NZ: +64 (0)9887 8005 (New Zealand)
Or use our contact form here.