<< Back to articles
The Events Ticketing Market.
Andy Robertson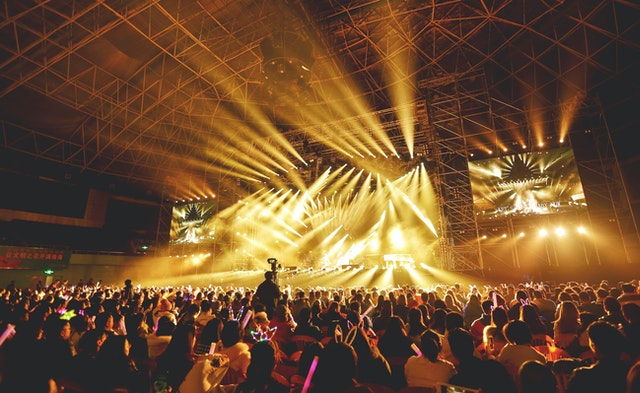 There has been a boom in recent years in the provision of ticketing to the events industry as the number of live events increased. The end user customer experience has changed and there is a certain expectation regarding prices and service so how are new players in the market disrupting the events ticketing sector?
Whilst Ticketmaster (part of the Live Nation group) has been the dominant player in event ticketing since 1976 new players have entered the market in the last few years. Depending on where you look or what research you believe there are hundreds of event ticketing companies offering their services, however the most likely dominant players are currently:
Ticketmaster Entertainment Inc. (Live Nation).

Brown Paper Tickets LLC.

Ticket Tailor.

Ace Ticket Worldwide Inc.

alliancetickets.com.

Razorgator LLC.

Vendini.

Etix.

Viagogo (possible merger with StubHub).

FestTicket.



Despite Ticketmaster being the most well-known Brown Paper and Ticket Tailor probably have the largest market share between them accounting for over 30% of the volume of event tickets sold. The rest of the market is serviced by the remaining companies including those event software platforms with bolt on ticketing functionality.

What does a ticketing company do?
Ticketmaster created a profitable business model by giving all parties involved a cut of the ticket price including venues and agents etc. leaving about 60% of the ticket price revenue to the event organiser. In addition, the prices became inflated for the end user and customer service has been criticised as being poor over the years. New players that have come in have tried to replicate this model but they gained market share by providing better customer service to ticket buyers and apportioning a higher percentage of revenue to event organisers.

How will technology change event ticketing?
Technology in the payments sector with new low-cost payment gateways and improved software and applications with QR codes for example has reduced costs and improved customer service. The smart new players have to some extent caught the old guard sleeping as event organisers seek out cheaper and more reliable ticketing options for their events.

New players.
Healthy competition will be good for the end user ticket buyer with reduced prices and more robust ticket fulfilment. However, with low barriers to market entry the number of event ticketing companies is only going to increase which will be followed by a period of consolidation. The winners are going to be the companies that fully exploit technology and payment gateway solutions to provide low costs and rapid turnaround in ticket fulfilment. Tech savvy innovators are set to become the new key players in the events industry, if they can add in reporting and analytics as part of their service it will also differentiate them in the market. At the end of the day event organisers want a ticketing solution that is easy to implement with low fees that delivers the correct ticket to the customer instantly. Event ticketing is an ever-evolving sector and event organisers should monitor activity to keep abreast of developments, especially when they can potentially reduce costs and fees and improve end user satisfaction.

If you use an events management software solution like FestivalPro it already has built in functionality for all your ticking needs. The guys who are responsible for this software have been in the front line of event management for many years and the features are built from that experience and are performance artists themselves. The FestivalPro platform is easy to use and has all the features you need to manage every aspect of your live event.
Photo by Teddy from Pexels
Andy Robertson
<< Back to articles
Contact us
---
Get in touch to discuss your requirement.
US: +1 213 451 3866 (USA)
UK: +44 207 060 2666 (United Kingdom)
AU: +61 (0)3 7018 6683 (Australia)
NZ: +64 (0)9887 8005 (New Zealand)
Or use our contact form here.