<< Back to articles
There will be Consolidation in the Events Industry.
Andy Robertson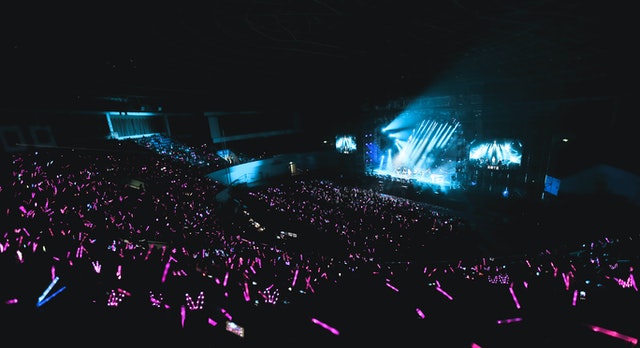 With the cancellation of virtually all live events in 2020 there are dire financial consequences for any company whose survival depends on revenue from live events. For the financially strong there are opportunities to go on the acquisition trail and expand their portfolio of services to the events industry
The headline news recently of the merger between Viagogo and Stubhub demonstrates the appetite for such deals currently. However, this deal is controversial and currently under investigation by UK Regulators so may not even happen. There surely will be consolidation within the events industry, this is unavoidable and does present a possible route to survival for those that are struggling to survive.

Corporate Giants.
The big corporate event promotors like Live Nation (the biggest by far) AEG Presents and SJM Concerts may have deep pockets to survive. They could downsize but it seems likely that the ten largest companies will surely be considering mergers or takeovers. Live Nation and SJM have previously worked together in acquiring the rights to the Rewind Festival last year. AEG Presents on the other hand has made significant reductions in their workforce just last month (June 2020).

Venue Operators.
Events venues have been particularly hard hit with independent venues unlikely to survive, those that are part of chains or within hotel groups will survive with the financial support of their parent companies. Just last month (June 2020) Australian Events and Ticketing company TEG stated that it is actively looking at a handful of options to buy venues with a capacity of between 500 and 2,500 as the halt on live entertainment puts the sector under severe strain, TEG Chief Executive Geoff Jones advised "there will be a lot of casualties. Without sounding like a vulture that presents opportunities."

Independent Events Companies.
Rather than filing for bankruptcy or closing down the smaller independent events promotors, venues and those working in various events support services should seriously consider collaboration and working together. This could even be an informal arrangement, pooling resources to share and reduce costs is a viable option and previously competing companies should consider starting to work together where survival is the priority. An independent events business could start a conversation with both related and unrelated companies, there is no reason why an events promotor cannot consider merging with a sound and lighting engineering company. This can result in a synergy of the two businesses where the combined companies produce a greater result than working separately.

Small events focussed businesses should be in touch with their various support associations too where struggling companies and reach out to each other and exchange ideas about working together and how to access support funds available from various sources.

Using an events management software solution like FestivalPro can make your events more efficient saving you money and time in planning and delivering your events as the industry opens up. The guys who are responsible for this software have been in the front line of event management for many years and the features are built from that experience and are performance artists themselves. The FestivalPro platform is easy to use and enables event organisers of all sizes to manage every aspect of their event enabling a trouble-free process.
Andy Robertson
<< Back to articles
Contact us
---
Get in touch to discuss your requirement.
US: +1 213 451 3866 (USA)
UK: +44 207 060 2666 (United Kingdom)
AU: +61 (0)3 7018 6683 (Australia)
NZ: +64 (0)9887 8005 (New Zealand)
Or use our contact form here.