<< Back to articles
UK Performance Artists are not Alone.
Andy Robertson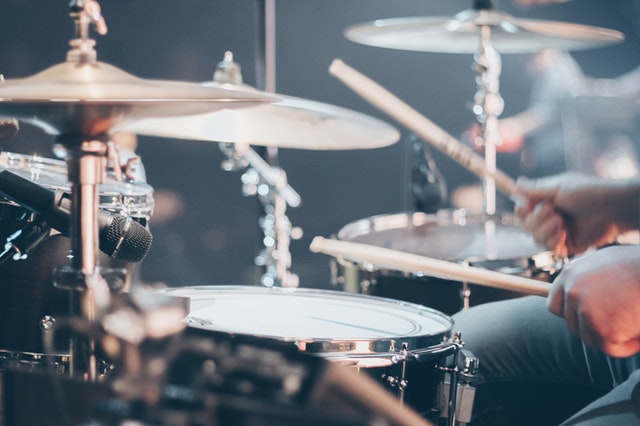 The world of the performance artist is far from normal with most falling into the 'struggling artist' category. The fact that so few ever make it does not deter artists from pursuing their dreams where strength in endurance and perseverance are key traits. But artists need not face this struggle alone.
Whether a performance artist is a musician, vocalist, DJ, actor or comedian they have a self-belief in their talent and a commitment to their own cause. In an industry that has previously been dominated by corporate promoters it can be difficult to break through and become financially successful. But artists do not need to face these challenges alone, indeed there are plenty of organisations that can assist performance artists in developing their careers as well as help getting financial assistance.

Arts Council England (UK).
The Arts Council is a government quango funded by donations from the National lottery Fund. It exists to promote the arts and culture industry in the UK. They probably have access to the largest emergency funds in the current COVID-19 situation so it's well worth exploring what financial assistance options are available to performance artists.

Help Musicians.
Help Musicians UK is a charity specifically to help and assist musicians of any genre in developing their careers. The charity has a great support network including various helplines for musicians specifically covering topics like health and welfare, career development, mental health and hearing health.

Performing Right Society (PRS).
The society helps to distribute royalties to performance artists when their work is performed, broadcast, streamed, downloaded, reproduced, played in public or used in film and TV. For performance artists that write and publish their own material it's straightforward to join and is an extra security blanket to cover possible lost royalties. PRS hold a database of performed material so for members it's quite straightforward to identify if material has been reproduced.

The Musicians Union (MU).
Registered as an official Trade Union the MU exists to lobby for and protect the rights of musicians. MU negotiates on behalf of musicians with all the major employers in the industry with advice plus services and assistance tailored to each individual member. They state they are behind every musician – whether a full time, part time, self-employed or a student musician. Membership starts at just £1 (first 6 months), £20 annually for students and up to £227 annually for other members.

Live Comedy Association.
The association provides support and assistance to anyone involved in the UK's comedy sector including comedians, venues, promotors and managers. Membership is free and they provide a wealth of resources and an opportunity to connect with other people involved in the comedy scene in the UK.

British Comedy Society.
A society that is more geared to the preservation of the UK's comedy scene in all media. The society raises funds for charity and issues numerous awards and rather than supporting individuals in the industry are focussed on the industry itself. Still worth a visit as they post a vast volume of important information and it's free to register.

FestivalPro is doing everything it can to support the events industry. The guys who are responsible for this software have been in the front line of event management for many years and the features are built from that experience and are performance artists themselves. They understand and know how all performance artists operate in the events industry and their software platform has been built on first-hand knowledge for event organisers in managing every aspect of the performance artist.
Photo by Josh Sorenson from Pexels
Andy Robertson
<< Back to articles
Contact us
---
Get in touch to discuss your requirement.
US: +1 213 451 3866 (USA)
UK: +44 207 060 2666 (United Kingdom)
AU: +61 (0)3 7018 6683 (Australia)
NZ: +64 (0)9887 8005 (New Zealand)
Or use our contact form here.