<< Back to articles
Why Illegal Raves in 2020 are bad for the Music Event Industry.
Andy Robertson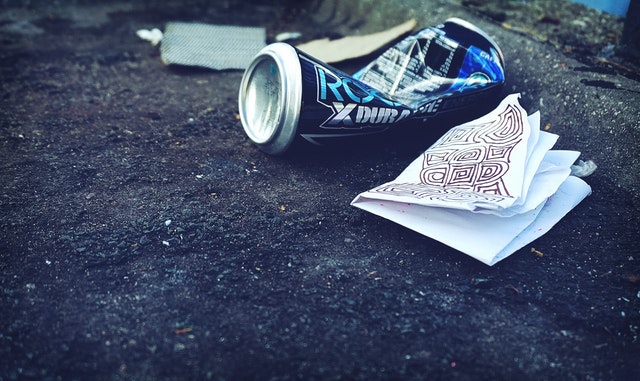 If you have been following the news recently you probably noticed a resurgence of illegal raves and parties attracting thousands of punters fulfilling the pent-up demand for a live music event vibe. This is not necessarily a good thing for the music events industry for a whole host of reasons.
Cast your mind back to the second summer of love in 1989 and the UK, along with many other countries, spawned the birth of the illegal rave featuring Acid and House Music attracting up to 20,000 attendees. Fuelled by the new music scene, ecstasy and a sense of love the parties got bigger and bigger and started attracting the attention on undesirable elements.

The young promotors of those first events starting making so much money it was not uncommon for them to be seen wandering around with plastic bags full of cash, sometimes in the hundreds of thousands. Although the original idea and running of illegal raves was fairly harmless the unwanted attention of the notorious underworld of gangsters and drug dealers signalled the end of the illegal rave.

Since those early days many music 'rave' events have become more mainstream and thankfully safer without detracting from the attendee's enjoyment. With over 250 live music festivals taking place every year in the UK people have a wide choice of events to attend and best of all they have a choice of music genres to choose from too. Making this scene more organised has led to a safer environment for all with strict health and safety regulations along with a zero tolerance of drugs. Working with the police and local authorities events can control who enters keeping undesirables out, as far as is possible.

It was disturbing to see the news recently (June 2020) about the resurgence of illegal raves in the UK, although the organisers and promoters had good intentions the reasons for the demise of the scene in the late eighties reared its ugly head again. The raves in Manchester resulted in an 18-year-old woman being raped, a man died of a suspected drugs overdose and three people were stabbed. Meanwhile in London 22 officers were hurt and a number of patrol cars were vandalised when trouble broke out at an unauthorised music event. The police came under attack from revellers throwing missiles from a number of unlicensed music events.

It would appear from these reports that undesirable elements have immediately jumped on these illegal events as an opportunity to perpetrate crimes. The only sensible way of countering this activity may be for lockdown easing and the opening up of reputable music events and will be something that the whole music events industry is crying out for. The events industry is geared up to re-start under the 'new normal' procedures and planning for events is well under way.
If you use an events management software solution like FestivalPro you get built functionality for planning and promoting your live music event. The guys who are responsible for this software have been in the front line of event management for many years and the features are built from that experience and are performance artists themselves. The FestivalPro platform is easy to use and enables music events to be planned and run in accordance with health and safety regulations and allows 'new normal' processes to be documented.
Photo by Suzy Hazelwood from Pexels
Andy Robertson
<< Back to articles
Contact us
---
Get in touch to discuss your requirement.
US: +1 213 451 3866 (USA)
UK: +44 207 060 2666 (United Kingdom)
AU: +61 (0)3 7018 6683 (Australia)
NZ: +64 (0)9887 8005 (New Zealand)
Or use our contact form here.