<< Back to articles
Scheduling for Your Event.
Andy Robertson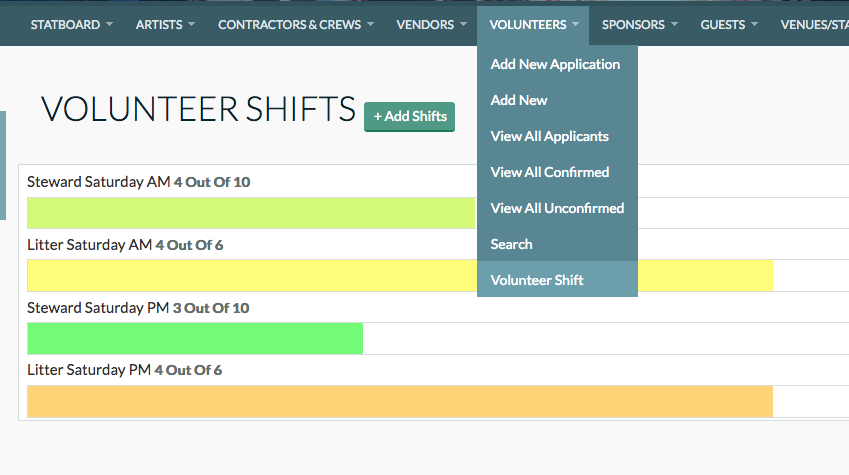 Event organisers always face a challenge when scheduling multiple tasks for different times and dates further complicated by the potential number of people involved. For a large event involving numerous artists this can be a daunting prospect, however there are tools available that can help make your scheduling more efficient.
Imagine a large music festival with multiple stages, hundreds of artists spread over 3 or 4 days and the thought of managing a sensible schedule seems impossible. Of course, there are very successful event organisers out there who manage such a mammoth task using pen and paper and their memory with perhaps the help of a spreadsheet or two. For a few exceptional people this may be possible but it is quite inefficient and probably involves a large team or people to coordinate. Some typical scheduling tasks might include all or any of the following:

Accommodation and Transport.
Bookings for artist accommodation should match their performance schedule along with transport arrangements to and from the airport and hotel as well as the venue. Coordination between the event Artist Liaison Manager and the artists needs to be visible in an easy to access calendar.

Venue Arrangements.
Scheduled times for dressing room access, sound checks along with stage performance times should match other bookings made, preferably with an allowance for problems and late running. With multiple stages and hundreds of artists you need a scheduling system that is easily accessible where changes made are reflected in real time. If an artist is late or for some reason wants to move to another date you need to have the ability to be able to change and move schedules around easily in a system that all concerned parties can see instantly.

Staff Rotas.
Managing volunteer staff rotas can be challenging if you have hundreds of volunteers. They each need to know where they need to be at what times and what their duties are. Have a scheduling system that can be easily changed due to staff no shows and that volunteers have access to in real time.

These functions are key for Artist Liaison Managers and staff managers, they need the ability to make changes on the fly without the need to contact hundreds of people. Using a central control system or software platform is going to save time. If you are managing the schedule of the artist line-up by time, date and stage when you make changes find a system that updates your website line-up schedule in real time. This will save having to get webmasters involved in making changes to your website artist line-up pages.

If you use an event management software solution like FestivalPro you get great functionality for planning and scheduling your events including calendarising all activities. The guys who are responsible for this software have been in the front line of event management for many years and the features are built from that experience. The easy to use FestivalPro platform features a dynamic calendar with a drag and drop feature so you can move any activity around and all associated documents, booking elements and calendars will automatically be updated. Users of the software can see in real time schedules for anything that is relevant to them.
Andy Robertson
<< Back to articles
Contact us
---
Get in touch to discuss your requirement.
US: +1 213 451 3866 (USA)
UK: +44 207 060 2666 (United Kingdom)
AU: +61 (0)3 7018 6683 (Australia)
NZ: +64 (0)9887 8005 (New Zealand)
Or use our contact form here.