<< Back to articles
Artist Contracts and Agreements for Events.
Andy Robertson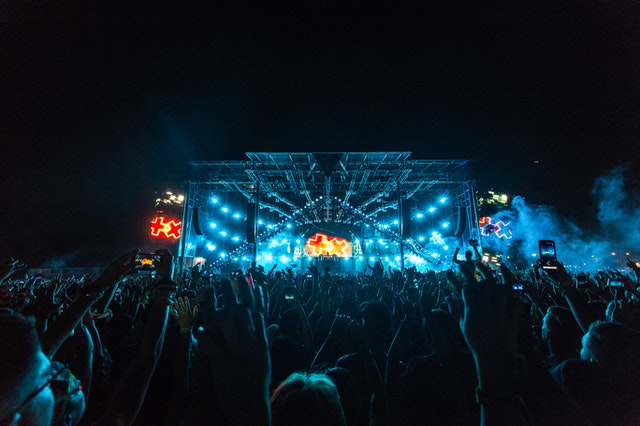 You have negotiated with artists and their managers or agents and they agree to perform at your event for an agreed sum. Once you get agreement in principle from all parties involved you should nail everything in place with a signed contract or agreement. Having a contract in place with all parties will let you concentrate on other aspects of your event.
Perhaps you are a regular event organiser and so used to booking artists and getting signed contracts or agreements. From a legal perspective any contract will be covered by contract law, this will vary from country to country but by and large the principles are similar. You may think of a contract as the document that all parties sign, however, in contract law a verbal contract is as good as a written contract. The document, often called a contract, is usually referred to as an agreement and can be just confirmation of the agreed verbal contract. For this reason, you need to be especially careful in agreeing something verbally as in law this can form a contract and will be considered in line with the written agreement.
What are the Key Clauses Typically in an Artist's Agreement?
An

agreement

should

specify

the obligations of each party and most importantly will cover the terms of payment, how much will be

paid

, in in what currency and the dates of transfer. M

ake sure it is clear who is

responsible

for payment of any taxes that may be due.

Specify

the dates and times of any performance

along

with schedules for sound checks and when the

artist

is

expected

to be on site.

There is

almost

always a clause for the prevention of recording, reproduction and

transmission

of performances, the onus is usually on the event

organiser

to

control and prevent this.

Always include exceptions that may negate the agreement like

sickness

, riots and acts of God for example. Note that in the current Covid-19 pandemic

is

likely

included

in this

as it is out of the control of both the

artist

and event

organisers.

Event organisers should ensure they retain the right to promote and advertise the artist in relation

the

specific event they are booked for.

There will

be an

obligation

of the event organisers to ensure that there is

sufficient

security to protect the

artist

and their

possessions

,

i.e.

provide a safe environment for them to perform in. This may include details of the provision

of

dressing

rooms and

access to the backstage area.

Running an event with multiple artists will mean that you have already

organised

stage equipment, (sound and lights) but this clause should specify what each party is to provide.

Riders are the details of exactly what will be provided by the

organisers

specifically meals, food and drinks etc. along with dietary requirements.
For UK events also check the resources at the Musicians Union and Association of Independent Festivals who provide guidance on performance agreements. This is a really helpful guide on what to cover in any verbal and written agreements you make with each artist.
Whenever making verbal or written agreements ensure you employ the services of a fully qualified contract lawyer to review everything. In the long term this is going to potentially save you many headaches should anything go wrong.
If you use an event software solution like FestivalPro it provides artist specific functionality for recording all agreements between artists and event organisers. The guys who are responsible for this software have been in the front line of event management for many years and are performance artists themselves. Using FestivalPro provides you with a ready-made checklist for artist agreements, saving you time and effort.
Ensure you seek advice from a qualified lawyer in respect to contract law. This article is for reference only and does not constitute legal advice.

Photo by Wendy Wei from Pexels
Andy Robertson
<< Back to articles
Contact us
---
Get in touch to discuss your requirement.
US: +1 213 451 3866 (USA)
UK: +44 207 060 2666 (United Kingdom)
AU: +61 (0)3 7018 6683 (Australia)
NZ: +64 (0)9887 8005 (New Zealand)
Or use our contact form here.