<< Back to articles
Event Audience Engagement for Increased Sales.
Andy Robertson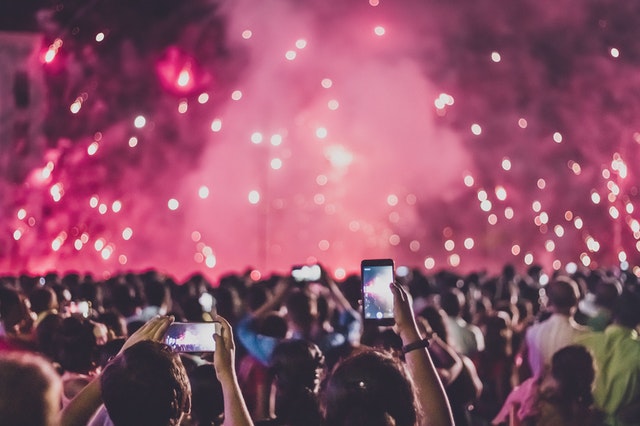 Engaging with your event customers can boost your ticket sales revenue and produce a loyal following for future events. Your most effective sales tool can be your existing customer base so treat them well and make them feel special. Include customer engagement as part of your event marketing plans to generate ticket sales.
If every satisfied customer converts another five through personal recommendation it's easy to see how this can be your most cost-effective marketing tool. In understanding the impact of previous customers on your future tickets sales start by understating their behaviour during the sales process for previous events. Through your customer feedback and research or analysis of online ticket sales sources you should be able to discover what has prompted people to buy tickets and how they arrived at your online checkout (the online customer journey). Make sure your website is hooked up to Google Analytics or another online analysis tool so you can clearly identify source of sales and use this data to feed into your future marketing plans.
Assuming you are utilising a variety of social media platforms in your event marketing ensure that these are updated frequently (at least once a day?) and encourage follower interaction. Check and analyse the number of followers and how they are engaging with your content on a regular basis and match this data to your online checkout. Include a 'content' plan as part of your event marketing plan using the learning gained from previous events. It costs nothing to ask customers for a testimonial and if they are happy to say something good about your event this can be a very powerful message to add into your marketing messaging.
Make offers to your loyal customers via direct massages (email/SMS) or social media with special deals on early bird ticket purchases and add benefits like discounted food and drinks, VIP packages or complimentary merchandise. You can use the same tools when getting customers to refer friends, a free T-shirt for every 5 new customers referred who convert to ticket buyers for example. You can mix and match any promotional offer so experiment and find what works for your event.
In the lead up to your event get artists and performers to post on your social media platforms and reach out to fans, these artists are the reason why your customers want to attend your event after all. As your event goes live encourage customers to 'check-in' and post on social media. Live updates are always much more engaging and you are building an audience for future events. Use analytics tools to measure engagement in real time and create responses and re-posts to maximise engagement. Use polls to get instant feedback on acts and performers or any other aspect of your event.
You can manage your ticketing and payments to match your promotional offers with an event software solution like FestivalPro. This event management software platform has built in ticketing and payments functionality to give you complete control over your event ticket sales. The guys who are responsible for this software have been in the front line of event management for many years and are performance artists themselves. Using FestivalPro simplifies and automates your event ticketing so you can easily create and monitor your ticketing strategy.
Photo by Rahul Pandit from Pexels
Andy Robertson
<< Back to articles
Contact us
---
Get in touch to discuss your requirement.
US: +1 213 451 3866 (USA)
UK: +44 207 060 2666 (United Kingdom)
AU: +61 (0)3 7018 6683 (Australia)
NZ: +64 (0)9887 8005 (New Zealand)
Or use our contact form here.