<< Back to articles
Covid-19 and the Rise of the Virtual Event.
Andy Robertson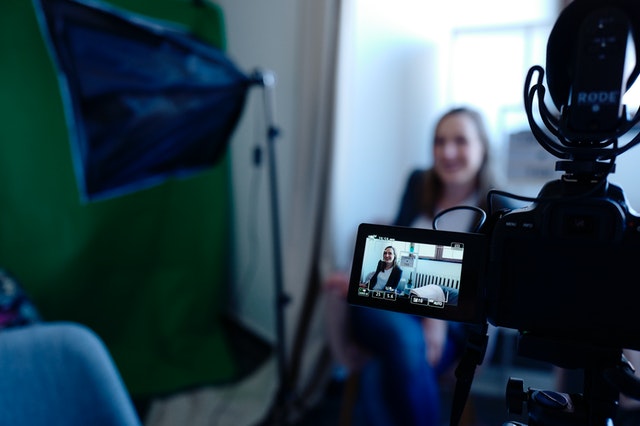 As more and more live events get re-scheduled for later in the year or cancelled altogether hoping to return in 2021 there is a movement towards online events. All is not lost and it's really important to stay engaged with your customers and target audience during this difficult time.
The current pandemic with its lockdowns and the prohibition of social gathering has had an effect on all live events, from sports to live music these events are just not possible in most countries. You only need to scroll through Facebook to see the emergence of an enormous variety of online events. One of the first sporting events that went online with a live esport format was Formula 1 that started running live streaming Grand Prix using the F1 2019 official console game. To add to the atmosphere they use real drivers (wired up at home) and each event is run in real time with live commentary. It was impressive stuff and you had to pinch yourself to believe you weren't watching the real thing on TV. Other sports are adopting the esports format to satisfy fans appetite with NBA basketball playing on the Xbox and for football (soccer) fans there have been rumours of some kind of esports matches but nothing solid has been announced yet.
Online streamed events are not limited to sports, everyday somewhere around the world comedians are running comedy shows with Facebook Watch parties and DJ's are spinning the latest sounds in live sets from home lasting an hour or more. A great example of this are the live events run by DJ Mag who stream DJ sets on their Facebook, YouTube and Twitch channels.
It's not quite that same as being at a live event where you can breathe in the atmosphere and get the full sensory overload of sight, sounds, smells and vibrations. However as an event organiser it is super important to keep your audience engaged, and streaming online also has the benefit of reaching a much wider audience which bodes well for ticket sales at future events.
If you're thinking of running your own online streamed event here are a few considerations: Check out the various technologies available to you, advertise your event using traditional online marketing campaigns combined with social media. Don't forget your sponsors and other partners who can also participate and provide some much needed revenue, of course you will need to know your target audience and size to be able to sell sponsorship. Being online also provides an opportunity to remind your audience of the next live event dates, push ticket and associated merchandise sales.
If you are thinking of creating an online event you may still have to manage artists and sponsors to ensure the technology and schedules are set up and managed efficiently. Using a software solution like FestivalPro can help manage your event. The guys who are responsible for this software have been in the front line of event management for many years and are performance artists themselves. Using a system like this is going to save you huge amounts of time and make your artist and sponsor management run like clockwork.
Photo by CoWomen from Pexels
Andy Robertson
<< Back to articles
Contact us
---
Get in touch to discuss your requirement.
US: +1 213 451 3866 (USA)
UK: +44 207 060 2666 (United Kingdom)
AU: +61 (0)3 7018 6683 (Australia)
NZ: +64 (0)9887 8005 (New Zealand)
Or use our contact form here.