<< Back to articles
Diversity Equity and Inclusion for Festival Workers.
Andy Robertson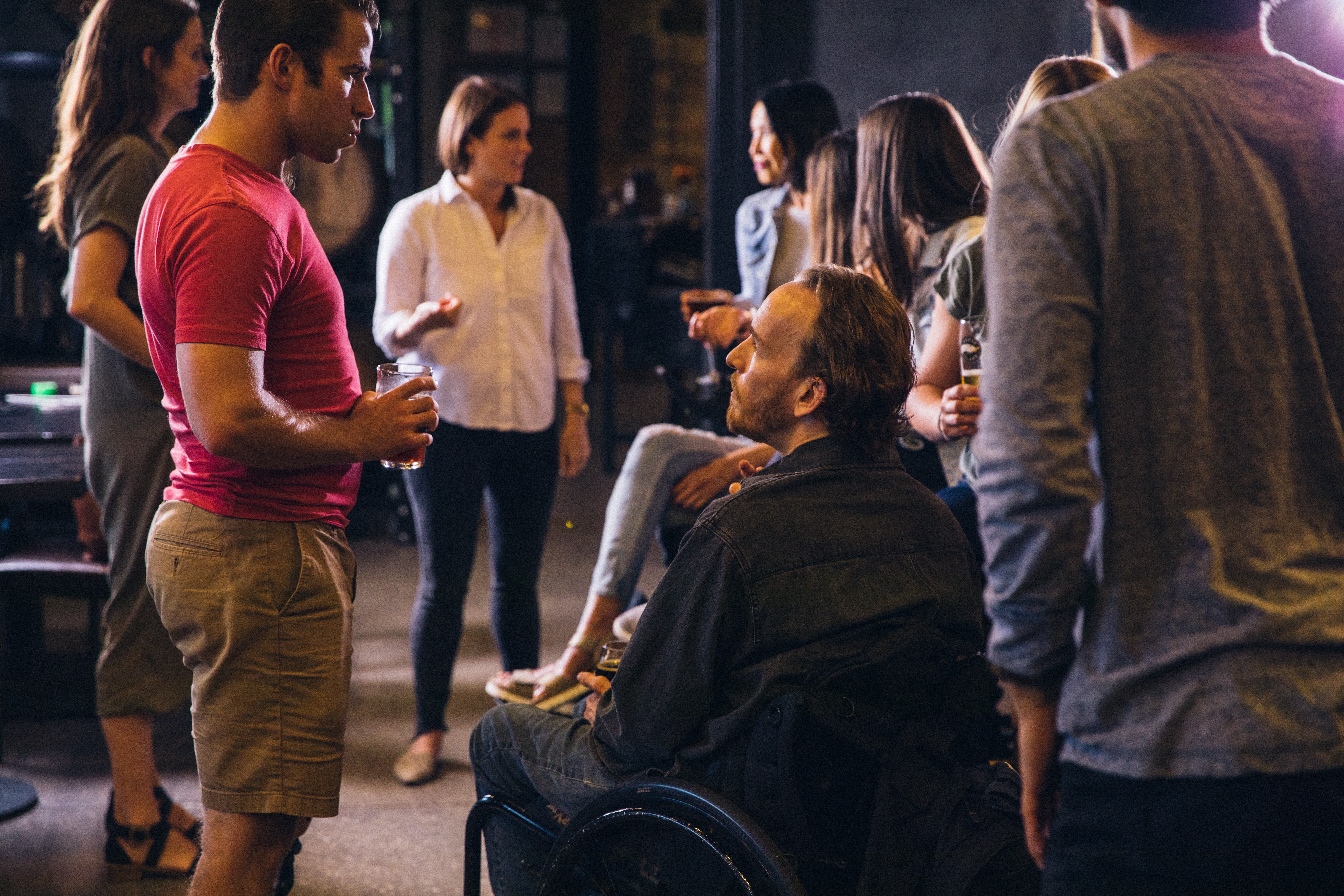 The subject of diversity within the live events industry has been discussed numerous times and we have previously published several articles on this topic. However, there is a new variation of this theme emerging which adds further clarification to what employers in the industry should be doing, referred to with the acronym DE&I, Diversity Equity and Inclusion.
Most festival organisers and the industry as a whole are very good at embracing diversity when considering their staff, volunteers, artists and suppliers. However, Diversity Equity and Inclusion is a hot topic for any organisation that recruits staff and refers to possible bias based on age, gender, race, ethnicity, sexual orientation, education, disability, beliefs and other factors. The key new elements for organisers to now consider are Inclusion and Equity. Equity roughly translates to ensuring that there is fair treatment, access, opportunity, and advancement for all. Inclusion means the creation of working environments where everyone irrespective of falling into a diverse group is made to feel welcome, respected, supported, and valued to fully participate. What steps can festival organisers take to ensure that their recruitment and treatment of full-time staff, contractors and volunteers complies with these principles?

Management.
As well as gaining an understanding of DE&I organisers should endeavour to create a document that includes practical steps they have taken to fulfil DE&I objectives. This may require some kind of audit of the current workforce and if possible, the makeup of the volunteers recruited too. If an audit demonstrates that any objectives are not being met what are the actions that need to take place to rectify this. Anyone involved with, or responsible for, the recruitment of staff and volunteers may require some training to fully understand how the festival organising entity can adhere to any DE&I programme.

Recruitment.
Assuming that those responsible understand the DE&I objectives and have received appropriate training this needs to be applied to the advertising of full-time roles as well as the volunteer recruitment. Measuring and understanding the profile of applicants can help in understanding the current status to identify any diversity gaps that need to be filled.

As most festival organising entities are relatively small it should be straightforward to assess the current adherence to any DE&I policies in place. However, when it comes to recruiting hundreds of volunteers this can become more challenging. It may be possible to assess the diversity of applicants by asking specific questions that relate to age, disability, ethnicity and gender for example. This data can then be fed into a recruitment strategy to assist in achieving diversity goals as long as any data collection process complies with GRPR and other relevant legislation. Once the diversity challenge has been met it is then equally important to implement strategies for Equity and Inclusion too.

Festival Pro supports the principles of DE&I in all matters relating to anyone working in the events industry. For organisers planning their first music festival using a software management platform like Festival Pro gives them all the functionality they need manage every aspect of their event logistics. The guys who are responsible for this software have been in the front line of event management for many years and the features are built from that experience and are performance artists themselves. The Festival Pro platform is easy to use and has comprehensive features with specific modules for managing artists, contractors, venues/stages, vendors, volunteers, sponsors, guestlists, ticketing, cashless payments and contactless ordering.

Photo by ELEVATE from Pexels
Andy Robertson
<< Back to articles
Contact us
---
Get in touch to discuss your requirements.
US: +1 213 451 3866 (USA)
UK: +44 207 060 2666 (United Kingdom)
AU: +61 (0)3 7018 6683 (Australia)
NZ: +64 (0)9887 8005 (New Zealand)
Or use our contact form here.