<< Back to articles
The Emergence of the PSY Trance Festival.
Andy Robertson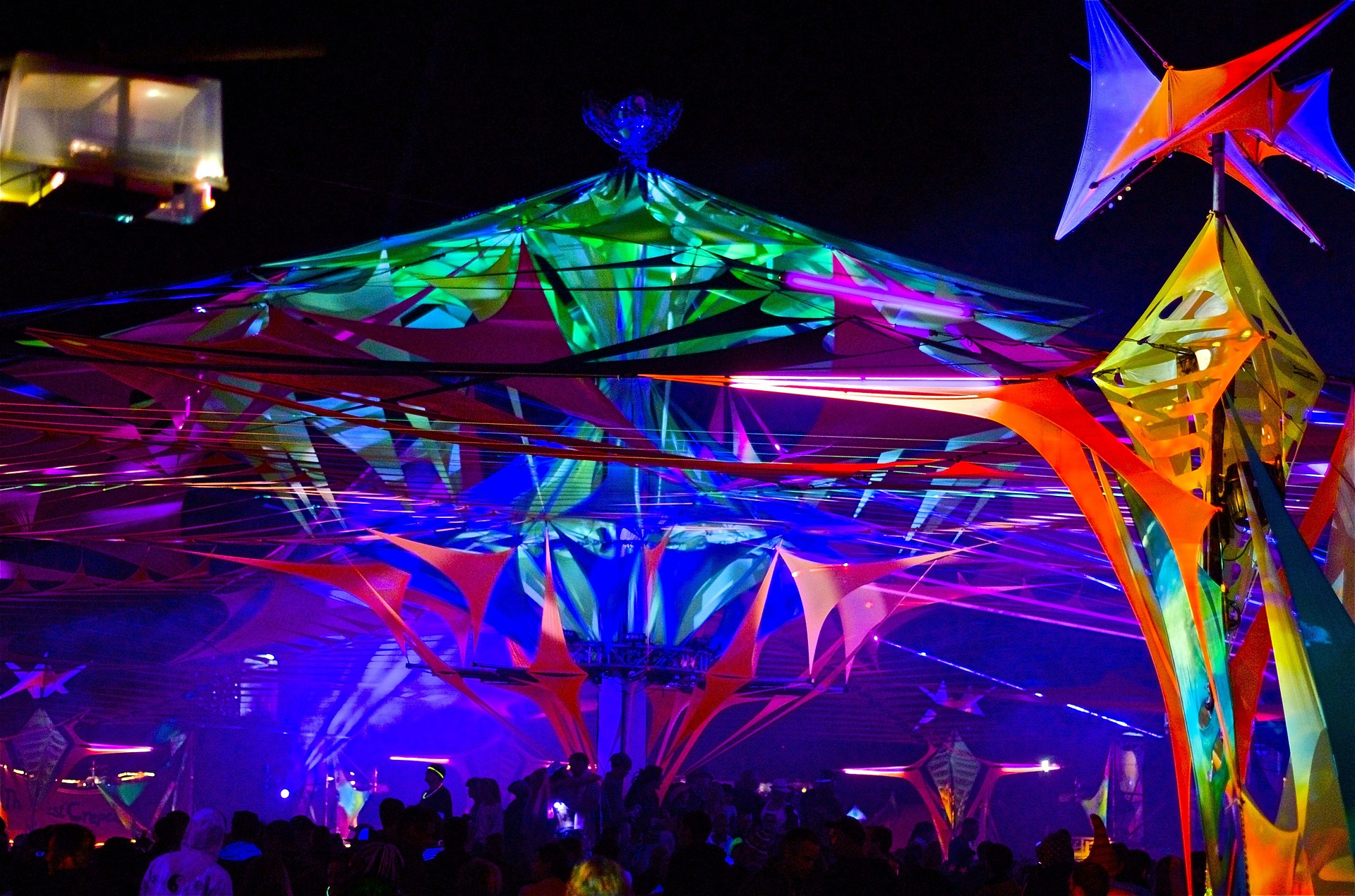 Although PSY Trance as a music genre has been around for some time it's only over the last ten years that it has emerged into more mainstream popularity. The emergence of the PSY Trance dedicated genre music festival is testament to the growing popularity. Where did this popularity come from and will it remain a niche genre?
With its roots firmly in the Trance and Techno genres the real PSY Trance (Psychedelic Trance) genre emerged from Goa (India) in the 80's. With most EDM parties and DJs spending their summer time in Ibiza they tended to move to Goa for the winter months. Seemingly free from any real control over drug use these EDM beach parties seemed to be one long trip along with a hippy lifestyle. Over the years the music got faster and faster often hitting 145bpm with bizarrely named DJs like Goa Gil, 8-finger-Eddie, Acid Eric and Mushroom Jack. The Goa scene has since melted away but its influence was long standing for the hundreds of DJs that emerged from that era.

Fast forward thirty something years and there is now a huge global fan base for the PSY Trance genre. The music is still fast and sets are long, the hippy clothes have disappeared but the fluoro paint and lights remain, although it's not really possible to comment on drug use it's probably not in excess of what is found at any music festival. Mixed genre music festivals invariably will have a stage or dedicated area for some PSY Trance but the growth in the dedicated PSY Trance music festival has been surprising being the fastest growing music festival genre not far behind EDM as a whole.

Roughly 35 dedicated PSY Trance genre festivals take place each year (with 10,000 plus visitors) and the number is growing, currently on a par with Folk and Jazz genre festivals. Concurrently the Hip Hop and Metal genre festivals are on the decline. Indeed 16 of those 35 festivals can be classified as mega festivals attracting well in excess of 50,000 visitors, The DJs driving this genre include the likes of Neelix, the German DJ attracts huge audiences in his own right as well as playing the biggest PSY Trance festivals around the world.

Although the Goa scene has long gone the PSY Trance genre is proving popular in destinations like Israel, Mexico, Brazil and throughout Europe. Whilst not to everyone's taste the rise in popularity of this genre seems to continue. For organisers of mixed genre music festivals, the inclusion of a dedicated PSY Trance stage or show could add to the popularity of their festival potentially increasing visitor numbers and revenue streams too.

For any event organiser planning their music festival using a software management platform like Festival Pro gives them all the functionality they need manage every aspect of their festival logistics. The guys who are responsible for this software have been in the front line of event management for many years and the features are built from that experience and are performance artists themselves. The Festival Pro platform is easy to use and has comprehensive features with specific modules for managing artists, contractors, venues/stages, vendors, volunteers, sponsors guestlists and ticketing.

Image by Anette Kölling from Pixabay

Andy Robertson
<< Back to articles
Contact us
---
Get in touch to discuss your requirement.
US: +1 213 451 3866 (USA)
UK: +44 207 060 2666 (United Kingdom)
AU: +61 (0)3 7018 6683 (Australia)
NZ: +64 (0)9887 8005 (New Zealand)
Or use our contact form here.