<< Back to articles
Should UK Music Festivals get 'We're Good to Go' Approval.
Andy Robertson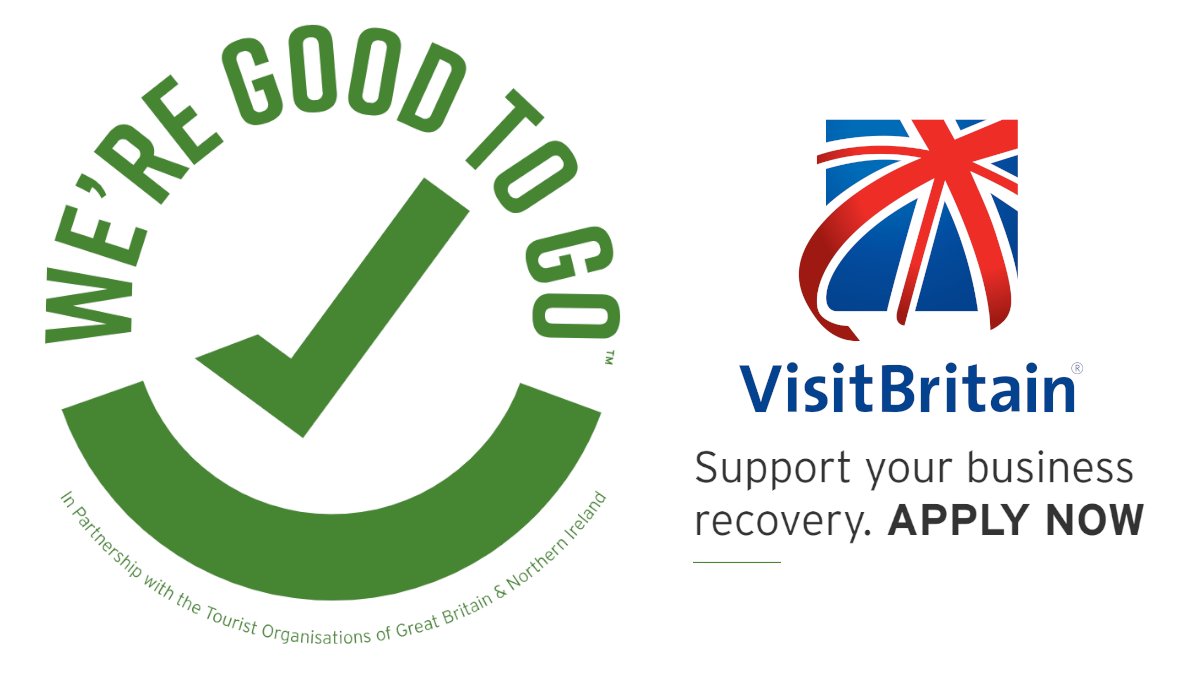 Launched in 2020 by 'Visit Britain' in partnership with various UK tourist organisations, the 'code' aims to reassure event goers and visitors that the festival has been approved according to strict criteria. Is this approval a worthwhile investment of time and resources for Music Festival organisers in 2021?
There has been little publicity about the launch of this code and approval but to some extent it should go towards reassuring potential visitors that the event organisers have taken necessary steps to make their event as safe as possible. What exactly is the 'We're Good to Go' approval?

"We're Good to Go" is the official UK mark to signal that a tourism and hospitality business has worked hard to follow Government and industry COVID-19 guidelines and has a process in place to maintain cleanliness and aid social distancing.

Whist thousands of businesses throughout the UK have signed up and gained their 'We're Good to Go' approval they are mainly tourist related businesses like visitor attractions, accommodation and restaurants for example. We did a quick search to see if any music festivals have been approved but couldn't find any. Having said that a handful of venues, parks and public spaces used for festivals do have the approval. That doesn't mean that it's not relevant to the music festival industry as Visit Britain, the organisation behind this campaign, fully endorses music festivals taking place in the UK because they fall into their remit of promoting events in the UK that attract visitors.

It takes just twenty minutes to apply for approval so it's a small amount of time to invest in obtaining approval and gaining the ability to promote this to potential visitors that the event is compliant with the measures covered by this certification. It includes compliance with the Government guidelines and Public Health guidance (relating to English businesses) clearly set out for the HSE guidelines produced on managing risks and risk assessment at work in relation to Coronavirus (COVID-19). These are mandatory requirements for organisations putting on music festivals in 2021 anyway so it makes sense to leverage this initiative and get sanctioned approval.

If Visit Britain can put more emphasis behind promoting this initiative and gain public acceptance it would make gaining approval more attractive to music festival organisers. Approval does give organisers the opportunity to add their 'We're Good to Go' logo to their online presence and marketing materials and of course is going to help to instil more confidence from potential ticket buyers and event goers that the organisers have taken the HSE coronavirus measures seriously and have the visitors interests at heart. In the current climate every little bit helps and for an event to obtain this endorsement will surely assist their PR efforts, it's also free for just an investment of twenty minutes (they claim).

For any live event organisers planning their 2021 events using a software management platform like Festival Pro gives them all the functionality they need to plan every aspect of their event. The guys who are responsible for this software have been in the front line of event management for many years and the features are built from that experience and are performance artists themselves. The Festival Pro platform is easy to use and has comprehensive features with specific modules for managing artists, contractors, venues/stages, vendors, volunteers, sponsors guestlists and ticketing.
Andy Robertson
<< Back to articles
Contact us
---
Get in touch to discuss your requirement.
Or use our contact form here.