<< Back to articles
Make Big Data Work for Your Music Festival.
Andy Robertson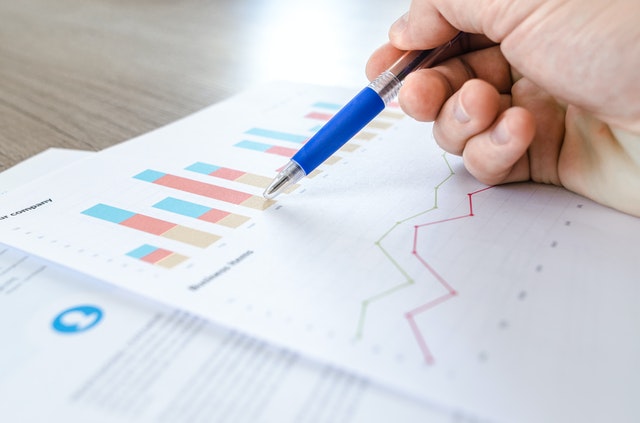 For any sizeable music festival the amount of data collected can be huge but what happens to this data? In most cases it will either sit in a depository unused or is used for analysis at a fraction of its potential. There are numerous benefits to be gained by putting all this data to good use and creating actionable insights.
The phrase 'Big Data' gets thrown around in many industries, in simple terms it just means the collection of extremely large data sets that may be analysed to reveal patterns, trends, and associations, especially relating to human behaviour and interactions.

It is not uncommon for event organisers to be asked what data they want to gather, quite often answering 'everything' without really having a strategy in place. Organisers should determine their objectives prior to the data collection process so that any insights will be meaningful. In addition, someone needs to be given responsibility for collection and analysis of data and for running any software that might be used to facilitate this. It would really help in planning future festivals if the orgniasers could understand the following behaviours for example:
Ticket payment methods.

Visitor demographics, age, sex, location and occupation.

Time of arrival and departure.

Movement patterns

between

artists and stages.

Purchase

behaviour

from vendors.



Answering these questions will help to determine when traffic congestion may be an issue so additional resources can be allocated at peak arrival and departure times. Equally tracking visitor flow within festival grounds can highlight crowd congestion issues that could raise safety concerns. Understanding which artists attracted the highest audience and for how long can assist with artist selection and fee negotiations. Which vendor types were most popular with visitors? This will drive planning for vendor types and pitch allocation at future festivals.

Sources of data.
Ticket purchase and visitor registration are great platforms for collection of personal and demographic data. RFID payment wristbands help to track visitor purchase by frequency and type of products and services purchased. In the 'new normal' the use of contact tracing apps will also enable additional tracking data. Download and use of the festival app can track visitor movements and flow within a festival site over a period of time.

Benefits.
In reality the gathering of data and subsequent insights can help improve the sustainability of the festival and provide potential cost reduction benefits. On the revenue side, the insights could lead to better attendee experiences and drive more returning visitors reducing churn and thereby increasing the lifetime value of festival-goers.

GDPR compliance.
In the collection of any personal data there are implications for GDPR (General Data Protection Regulation) and anyone responsible for data collection should be familiar with the rules and regulations relevant to GDPR.

Using an event software management platform like FestivalPro music festival organisers get all the functionality they need to manage data collection from a variety of data sources. The guys who are responsible for this software have been in the front line of event management for many years and the features are built from that experience and are performance artists themselves. The FestivalPro platform is easy to use and has built in features that organisers can use including ticketing, RFID wallets and other data collection related to artists, vendors and visitors with a comprehensive CRM system in the backend to assist analysis.
Andy Robertson
<< Back to articles
Contact us
---
Get in touch to discuss your requirement.
US: +1 213 451 3866 (USA)
UK: +44 207 060 2666 (United Kingdom)
AU: +61 (0)3 7018 6683 (Australia)
NZ: +64 (0)9887 8005 (New Zealand)
Or use our contact form here.