<< Back to articles
Summer Music Festival Season 2021.
Andy Robertson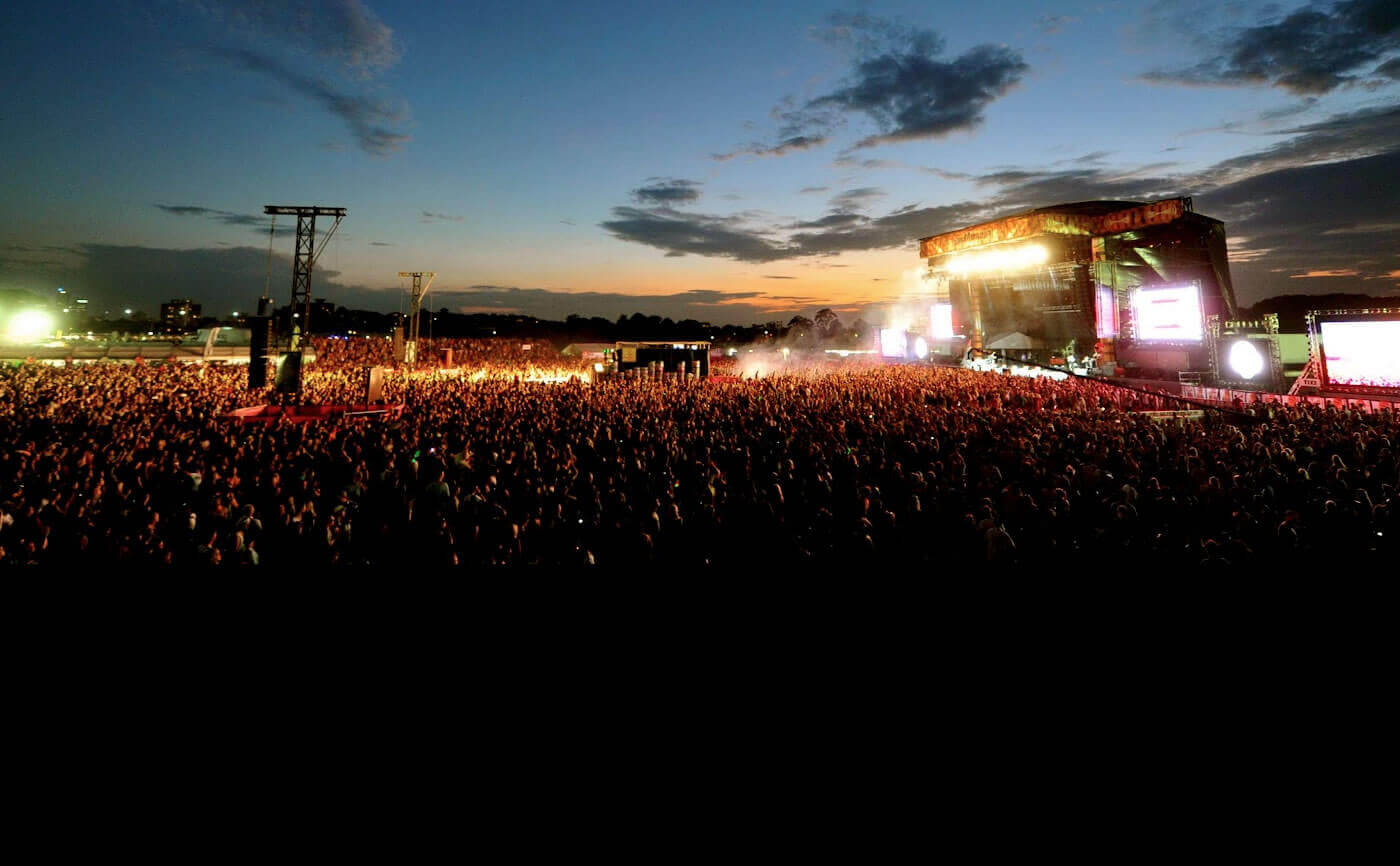 With all major music festivals in the UK cancelled in 2020 many are looking forward to the summer festival season next year but with so much uncertainty related to the COVID-19 pandemic what is likely to happen? As festival organisers moved this year's festivals to 2021, they have by and large stuck with roughly the same dates.
The current situation (August 2020) with the pandemic in Europe shows a persistent infection rate with surges and spikes in cities and regions leading to further lockdowns and restrictions. It would therefore appear that COVID-19 infections are far from under control and an effective vaccine may still be six months away.

For music festival organisers it makes sense to keep their dates as tentative and announcements by some organisers have reinforced this thinking. With the summer months some ten months away, it is too early now to say with 100% certainty that a particular festival will go ahead as planned. Music festivals rely on numerous international performance artists being able to attend and perform on a certain date but with many borders opening and closing it's difficult to say with any certainty that an artist can perform at a festival on a given date. Planning for the potential of quarantining an artist on arrival from another country is also going to add additional weeks into the planning process. This further adds to organisers needing to stick with tentative dates because their acts can also only be tentative.

Assuming that music festivals go ahead as planned any punter wishing to buy tickets may well be disappointed too. As 2020 festivals were cancelled most were sold out already and almost all ticket buyers have chosen to transfer their ticket validity to 2021. It is therefore unlikely that there will be many tickets available anyway.

Add into this mix the possibility of ongoing restrictions on audience size, social distancing, mask wearing and other requirements festival organisers are going to have to prepare new operational logistics around whatever restrictions will be in force at the time. Event organisers should take a positive view and be planning for a variety of outcomes so they are fully prepared for however things develop. All that is known currently is that how the COVID-19 infection situation develops is a complete unknown.

Event organisers should be considering several contingency plans including alternative dates and a backup list of potential artists as well as preparing staff for training to comply with restrictions that may or may not be in force come 2021. In addition it would make sense to take some time to investigate possible suppliers of face masks, temperature screening technology, hand sanitizer and other materials that will all be part of the new normal going forwards.

Using an event software management platform like FestivalPro can help music festival organisers manage and plan for a variety of potential scenarios with dynamic scheduling and calendars it's easy to quickly change logistics to reflect different situations. The guys who are responsible for this software have been in the front line of event management for many years and the features are built from that experience and are performance artists themselves. The FestivalPro platform is easy to use and has the features and functionality for festival organisers to control logistics as well as ticket management and event goer communications.
Andy Robertson
<< Back to articles
Contact us
---
Get in touch to discuss your requirement.
US: +1 213 451 3866 (USA)
AU: +61 (0)3 7018 6683 (Australia)
UK: +44 207 060 2666 (United Kingdom)
Or use our contact form here.