<< Back to articles
Hiring Crews for Live Music Events.
Andy Robertson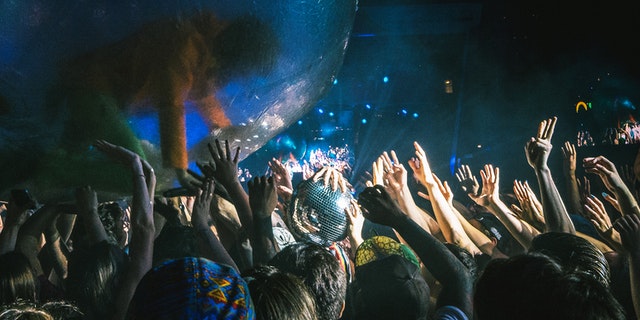 All live events need manpower to move and set up equipment, from small indoor venues to large music festivals an army of people work tirelessly behind the scenes to get everything ready. This is not just hiring 'muscle' but is about the efficient use of teams skilled in logistics and technical know-how.
A whole industry has grown up supplying specialist staff for live music events over the last few decades and there are good reasons why this sector has boomed in recent years. For event organisers they have so many facets to organise it makes sense to outsource elements that involve large teams of specialists. This saves them having to employ people directly along with the management, HR and training demands that goes along with that.

There are many companies that specialise in hiring out crews for live events usually categorised into specialist teams. During the summer music festival season each year these crews can be in high demand particularly those experienced in rigging and equipment set up. The logistics management that goes into setting up a music festival can be extremely complex. After agreeing what equipment is required it is ordered and shipping is arranged. The equipment specialist will collaborate with logistics experts to decide on the order of packing and delivery because the set up is usually done in a specific sequence.

In selecting an outsourced crew it's vital to ensure that the company has sufficient resources and experience in large event set up. Not only that but they must be familiar and up to date with any health and safety requirements along with having adequate insurance. They will be tasked with the set-up of expensive and sometimes delicate equipment so these will always be key requirements. Any subcontracted company providing crews needs to demonstrate flexibility and scalability too. Live events and music festivals run to tight schedules and deadlines but contingency plans mean crews need to be flexible in their availability as deliveries may arrive out of sequence or be delayed so a crew needs to be available as and when equipment arrives. Equally when planning for the number of staff the crews need to be expanded at short notice to overcome any possible delivery congestion.

With the current crisis in the live music industry many of these professional companies providing skilled and experienced crews will be suffering financially. For the sake of the live music scene in 2021 it's key that these companies providing crews survive otherwise event organisers will be competing with each other to secure this valuable outsourced service. Assuming that large scale live music events and music festivals resume next year, the companies supplying crews should have a prosperous future.

Using an event software management platform like FestivalPro can help manage all the logistics associated with timely equipment delivery. The guys who are responsible for this software have been in the front line of event management for many years and the features are built from that experience and are performance artists themselves. The FestivalPro platform is easy to use and has the features and functionality for sub-contracting installation crews with dynamic calendars and logistics scheduling that allow for collaboration with all parties concerned to ensure a successful event.
Photo by Harrison Haines from Pexels
Andy Robertson
<< Back to articles
Contact us
---
Get in touch to discuss your requirement.
US: +1 213 451 3866 (USA)
UK: +44 207 060 2666 (United Kingdom)
AU: +61 (0)3 7018 6683 (Australia)
NZ: +64 (0)9887 8005 (New Zealand)
Or use our contact form here.