<< Back to articles
The Future of the UK Music Festival Scene.
Andy Robertson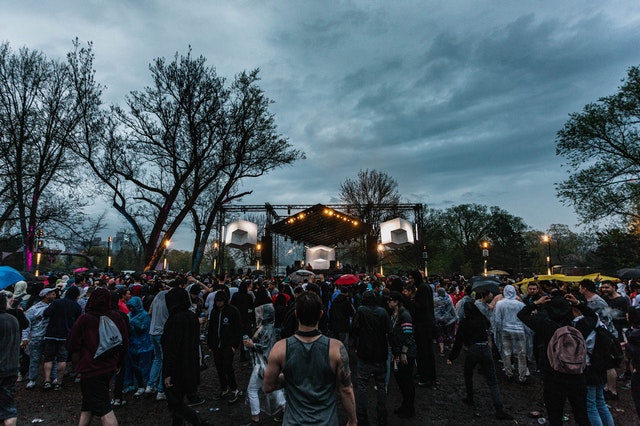 For an industry that would appear to be decimated by the current COVID-19 pandemic and cancellation of all summer festivals in the UK you would think there won't be much left to look forward to in 2021. Few appreciate how important this industry is to the British economy, employment and people's wellbeing.
First a few facts and figures that might surprise you about the music festival industry in the UK and why it is so important in so many ways:

Music tourism, the amount of money brought into a local economy, by a music festival is worth in excess of

£1.7billion a year.

The music festival industry employs more than 30k full time people (

excluding

temporary

and

volunteer

staff).

There are in excess of 240 music

festivals

a year in the UK.

The direct spend revenue generated for one of the UK's largest festival, Glastonbury, was more than £75m.

Over 5 million people attend music festivals a year in the UK alone.
This clearly demonstrates that it is not a small cottage industry but rather something that generates substantial music tourism revenue and employs a significant number of people. The reasons for their popularity have been studied numerous times and there is plenty of research you can refer to online if you want to know more. However, it has been nicely summed up as the 'collective effervescence' by several researchers along with the cultural and social aspects that give festival goers a sense of overall wellbeing that make them so popular.

Much of the UK's music festival scene evolved from smaller counter culture activities some time ago and the days of the illegal rave with attendee's desire for spontaneity has been the basis for the creation of many a festival. However, as the government aims to control matters like health and safety these events have become more mainstream and the illegal rave has been cast to the history books. With the cancellation of so many festivals and music events there is certainly pent up demand. Note the two recent illegal raves in early June 2020 that took place Manchester where more than 6,000 people rocked up.

The impact on charity revenue and the income from festival tourism in a specific region are too big to be ignored. Certainly, there is an argument for some government authorities to get involved financially to support struggling festival organisers so they don't disappear from 2021. There have been positive signs from the Arts Council England in providing funding and support for example. The future is bright for the music festival scene in 2021 as long as the organisers can hang on and survive the current pandemic and lockdown issues. Certainly, there is a good argument for local authorities and other government agencies to fund any festival in crisis. They just need to understand the financial benefits each festival brings to the economy and employment.

If you use and events management software solution like FestivalPro you get great functionality to plan and build your music festival in preparation for the resumption of the scene in 2021. The guys who are responsible for this software have been in the front line of event management for many years and the features are built from that experience and are performance artists themselves. The FestivalPro platform is easy to use and enables music festival organisers to manage every aspect from artist, vendor and sponsor management through to ticketing and staff management giving you complete peace of mind.
Photo by Wendy Wei from Pexels
Andy Robertson
<< Back to articles
Contact us
---
Get in touch to discuss your requirement.
US: +1 213 451 3866 (USA)
UK: +44 207 060 2666 (United Kingdom)
AU: +61 (0)3 7018 6683 (Australia)
NZ: +64 (0)9887 8005 (New Zealand)
Or use our contact form here.