<< Back to articles
Running Your First Small Local Event.
Andy Robertson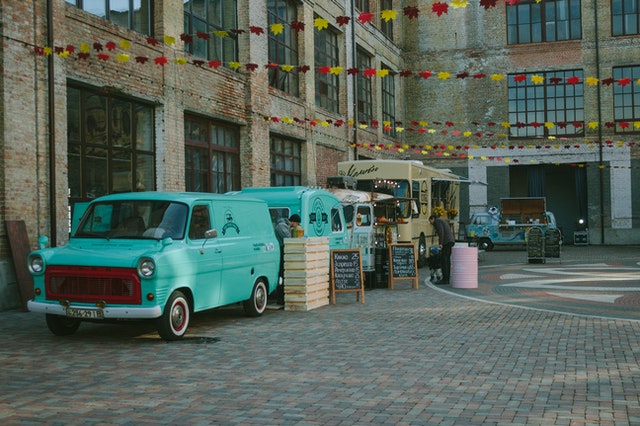 You have to start somewhere but it's important to remember that no matter how small or large an event is the panning and organising have broadly the same principles. The only differences are the scale and size that relates to venues, number of customers, vendors, sponsors and the number of staff involved.
Perhaps you have been tasked with organising a small local event like an Arts & Craft Fair, Art Exhibition, Book Fair, or a Summer Country Fair. It is likely that given the nature of these small-scale events they will run on a non-profit basis or will be raising money for a good cause. Start the planning process as early as possible and start thinking about some of these typical elements:
Venues.
Starting small and local will dictate that you are probably looking at local town halls where the fee could either be waived or is already subsidised by a local authority. Equally for an outdoor event it could be a friendly landowner's field or local council owned land that could also be free or heavily subsidised.
Staffing.
Aside from yourself call on friends and family or other local volunteers. If it's for a charity then that's easy to explain, if not then granting free admission will often do the trick.
Vendors.
Selling pitches to traders should earn some revenue as long as what they offer is relevant to your intended customer audience. For a small local event total revenue from traders is likely to be more than entrance fee revenue.
Sponsors.
If you want a local sponsor just approach a well-known local business and offer them branding opportunities and product demonstrations, consider your local car dealers for example or other prominent local businesses.
Ticketing.
For a small local event your potential audience is going to be limited to your local area and by that specific topic of interest. You are probably looking at several hundred people rather than thousands. It is still possible to make online ticket sales but far more likely that most ticket sales are going to be walk-ins, either cash or tap and pay, so make sure you are geared up to take electronic payments on the door. It's not going to be large numbers because your ticket face value will be low.
Promotion.
Marketing the event is done in the same way larger events are promoted. Agree your messaging and offer and use social media and other online resources. For very local events also consider offline promotions like leaflet/poster door drops and local newspaper coverage.
Insurance and Health & Safety.
Even if your event is small you will still need to comply with all required Health & Safety requirements. Primarily for personal liability you must get your event insured too.

Lessons learnt.
Learn from your experience in running your first small local event, what went well, what could have been done better and plan for improvements in future events. You'll then feel more confident to scale up your event planning and organising skills to larger events.
No matter how small your event is it will certainly help to use an event software solution like FestivalPro. This software provides full functionality to plan, record and document every aspect of your event. The guys who are responsible for this software have been in the front line of event management for many years and are performance artists themselves. Using FestivalPro will guide you through every aspect that you are likely to encounter in running your small event, it might even help to highlight something you were going to do manually that can now be automated.
Photo by Vladyslav Dukhin from Pexels
Andy Robertson
<< Back to articles
Contact us
---
Get in touch to discuss your requirement.
US: +1 213 451 3866 (USA)
UK: +44 207 060 2666 (United Kingdom)
AU: +61 (0)3 7018 6683 (Australia)
NZ: +64 (0)9887 8005 (New Zealand)
Or use our contact form here.