<< Back to articles
The Dirty Business of Festival Toilets.
Andy Robertson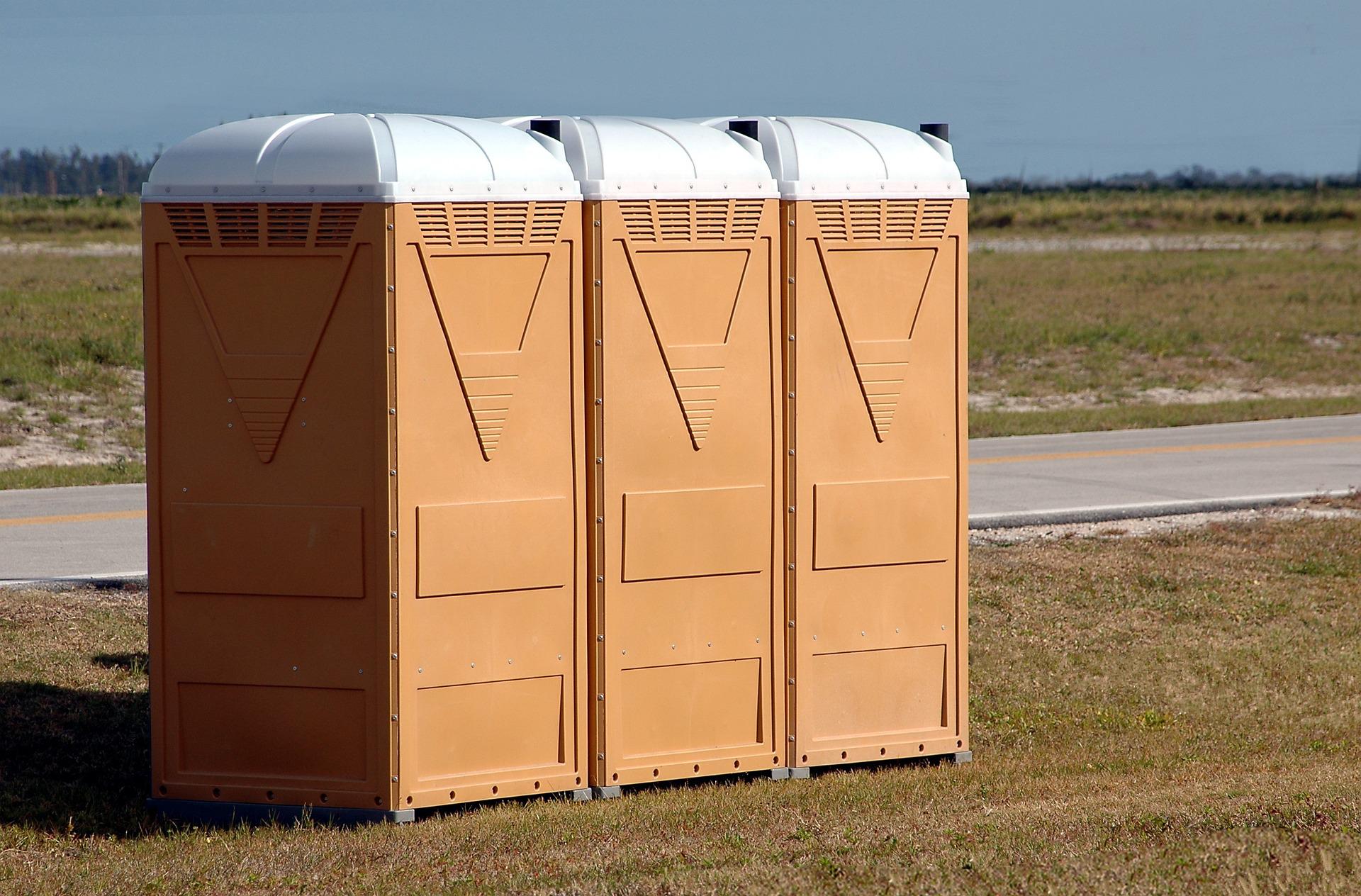 Always the number one gripe from anyone attending a big festival are queues for toilets and the general unpleasantness of the whole festival toilet experience. What can festival organisers do to alleviate the stress associated with using on-site bathroom facilities and what is trending for future events
The number of toilets that are needed at a festival is usually a semi scientific calculation based on the expected number of visitors divided by length of event in hours and factoring in if alcohol is being sold. Toilet hiring contractors use their own formulas based on their experience so a festival with 10,000 visitors over 24 hours serving alcohol will need 248 toilets for example. Festival organisers can then make decisions on the types of toilet facilities to install balancing cost with sustainability and comfort requirements.

Common Types of Toilet Facilities.
The self-contained plastic portable toilet with a chemical bucket is one of the cheapest options but can be the most unpopular as there is no ventilation and they fill up quickly. The plastic men's urinal stations may offer a better solution for high turnover locations and can have a higher capacity before requiring emptying. Rising in popularity for some of the larger festivals is the construction of the composting long drop toilet blocks. Finally, for any VIP area there will always be the self-contained flushing toilets sometimes with hot and cold running water too.

Innovations and Future Trends.
Sustainability and reduced impact on the environment is certainly driving future developments so organisers are moving away from chemical plastic toilets to composting toilet facilities. Some toilet facilities now incorporate solar power to provide lighting and power for limited running water. The volume of toilet paper consumed at a festival is a concern for some organisers and in an effort to reduce this there are more installations of the bidet bum gun which negates the need for toilet paper and is probably more hygienic too.

Tips for Festival-goers.
Using toilet facilities on a festival site can be the thing of nightmares for many and experienced festival-goers often employ various techniques to make the experience more bearable. Top tips include breathing through your mouth not your nose, using toilet seat covers, wearing clothes that makes going to the toilet easier and finally carrying hand sanitiser at all times. Using the long drop style composting toilets are generally preferable because they don't overflow and have good ventilation as opposed to the plastic portable chemical toilet which is enclosed and is often overflowing with waste.

Festival organisers can really help with the on-site toilet experience by ensuring that all facilities are cleaned on a regular basis. Too many festival toilet facilities get left for too long between cleaning so volunteer schedules need to planned to reflect this.

For festival organisers planning their events using a software management platform like Festival Pro gives them all the functionality they need manage every aspect of their event logistics. The guys who are responsible for this software have been in the front line of event management for many years and the features are built from that experience and are performance artists themselves. The Festival Pro platform is easy to use and has comprehensive features with specific modules for managing artists, contractors, venues/stages, vendors, volunteers, sponsors, guestlists, ticketing, cashless payments and contactless ordering.

mage by Paul Brennan from Pixabay
Andy Robertson
<< Back to articles
Contact us
---
Get in touch to discuss your requirements.
US: +1 213 451 3866 (USA)
UK: +44 207 060 2666 (United Kingdom)
AU: +61 (0)3 7018 6683 (Australia)
NZ: +64 (0)9887 8005 (New Zealand)
Or use our contact form here.