<< Back to articles
Sustainable Merch and Utility Products for Music Festivals.
Andy Robertson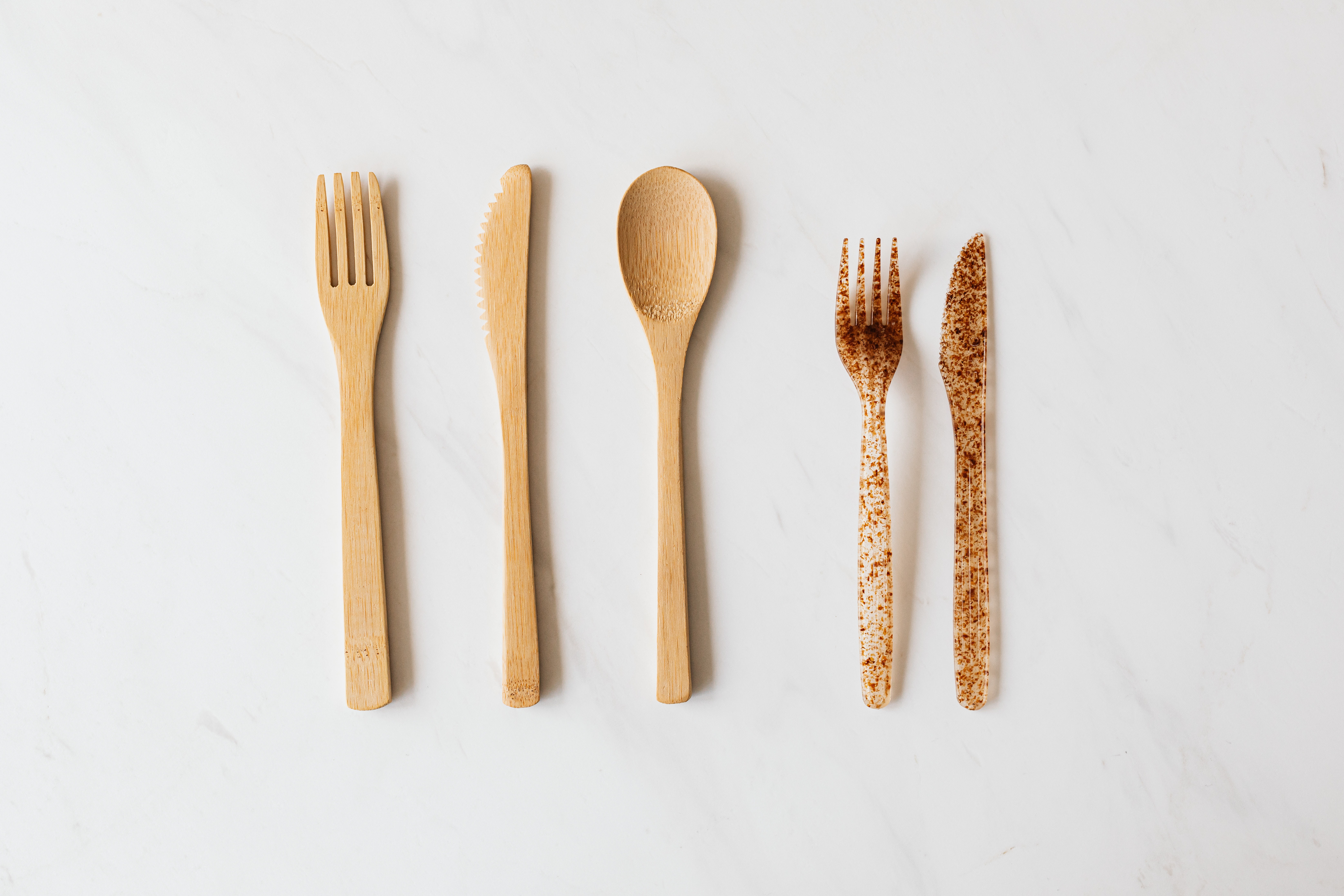 Most music festivals taking place anywhere in the world now have sustainability high on their agendas. Single use plastics have almost been eliminated but organisers are now looking at just about any material used during the festival that can be made eco-friendly. What everyday utility products and merch are organisers looking at to convert to alternative materials?
There is enormous scope to convert anything used on a festival site by staff, volunteers, artists, crews, contractors and festival-goers to products made from more sustainable materials. The focus is currently on items that have traditionally been of a single use disposable nature. There are a wide range of materials to consider and the benefits and costs can vary so organisers should conduct due diligence when making their selection in the sourcing process.

Alternative Materials.
There is a wide range of natural materials than can be used to manufacture products into just about any pattern or shape. Cork is 100% natural, renewable, recyclable and biodegradable and no trees are damaged in the harvesting process. Use of bamboo is increasing in popularity as an alternative to plastic as it grows incredibly fast and requires no fertilizers or pesticides to grow. Another alternative to plastic is the use of corn-based plastic substitute (PLA or polylactic acid) made from corn husks which are fermented and processed. Jute and cotton are increasingly popular as fabric alternatives. The latest generation of alternative materials getting increasingly popular is wheat straw that can also be used an alternative to plastic.

Festival Utility Products.
Some of the most common products used in large numbers during any festival is food and beverage utensils and serving containers and all of these can now be manufactured using alternative materials. Wheat based cutlery and serving plates can be used along with eco-friendly lunch boxes made from recycled paper or cardboard and even food serving trays can now be made from bamboo or cork. Plastic cups have largely been replaced by eco-friendly paper alternatives or reusable metal drinks containers. Festival organisers can ensure that all volunteer and crew catering services use such materials and can demand that food and beverage vendors make similar commitments.

Sustainable Branded Merch.
Whatever festival branded merch range is offered to festival-goers most items can now be manufactured from eco-friendly materials. Branded sunglass can now be made from wheat straw or bamboo, tote bags are commonly made form jute and even waterproof cardboard recyclable tents have been introduced by some festival organisers. One of the most popular merch products used in festivals recently has been the branded metal drinks container which festival-goers now expect every event to offer.

There is not much that cannot be made using sustainable eco-friendly materials and festival organisers should make an effort to ensure that as much of their branded merch and utility items used on-site matches their sustainability objectives.

For festival organisers planning their events using a software management platform like Festival Pro gives them all the functionality they need manage every aspect of their event logistics. The guys who are responsible for this software have been in the front line of event management for many years and the features are built from that experience and are performance artists themselves. The Festival Pro platform is easy to use and has comprehensive features with specific modules for managing artists, contractors, venues/stages, vendors, volunteers, sponsors, guestlists, ticketing, cashless payments and contactless ordering.

Photo by Karolina Grabowska from Pexels
Andy Robertson
<< Back to articles
Contact us
---
Get in touch to discuss your requirements.
US: +1 213 451 3866 (USA)
UK: +44 207 060 2666 (United Kingdom)
AU: +61 (0)3 7018 6683 (Australia)
NZ: +64 (0)9887 8005 (New Zealand)
Or use our contact form here.