<< Back to articles
Music Festival Fashion.
Andy Robertson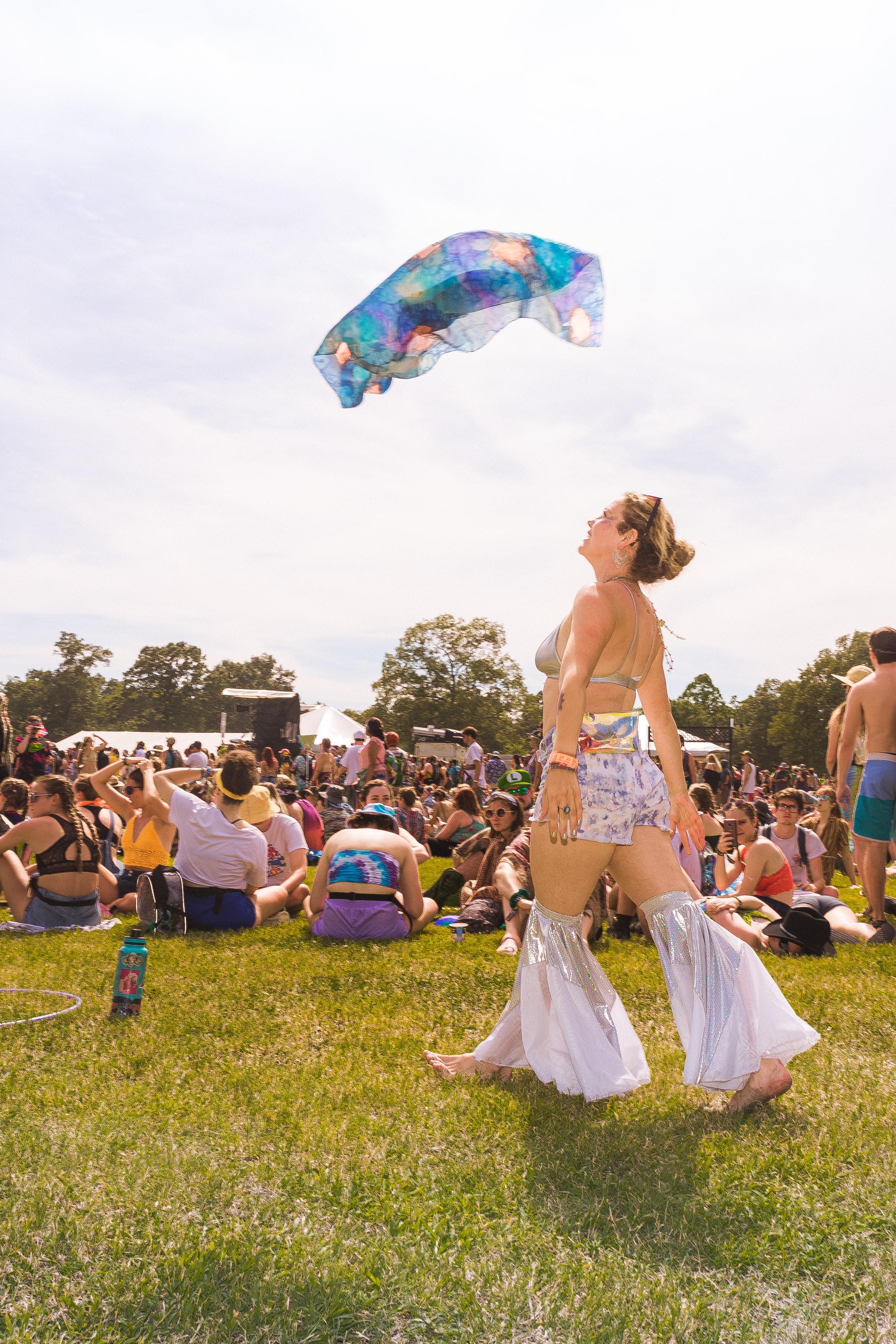 Festival goers are usually going to festivals for the music, atmosphere and overall experience but some visitors like to put more emphasis on the fashion too. It's probably a fine balance between practicality and looking good or at least looking the part for a festival that may have a particular theme or genre style.
How festival-goers dress up for an event can generally be driven by the genre of music. A rock or heavy metal festival is likely to have festival-goers adorned with leather jackets, black t-shirts, jeans and long hair, whereas an EDM event may see more varied colours and some outlandish outfits. For more traditional folk and jazz festivals there is going to be far less emphasis on any fashion statements, practicality being the keyword for those festival-goers.

Practicality.
Despite most festivals taking place over the summer months rain is always a threat and combined with being located in remote fields leads to the inevitable muddy quagmire. For this reason, wellington boots (or walking boots) and loose-fitting cotton clothes that dry quickly are the most practical. With bathroom showers and the comforts of home limited to VIP ticket holders travelling light is key so one set of clothes that can last for the event duration can be a great solution for a worry-free experience although carrying an additional set of dry clean clothes may be desirable. As a general rule festival-goers should avoid wearing leather, suede and anything with a heal.

High Fashion.
Emanating from the VIP area are the well-heeled and wannabe celebrity festival goers who will always be keen to show off the latest fashion brands and recent years there has been an influx of branded festival specific attire. Having the benefit of showers and spacious accommodation these festival-goers can change frequently into their next chosen outfit. These people are in the minority but can always be spotted strutting their stuff in the latest gear.

Attending a music festival is an opportunity to express oneself and the variety is great for the festival scene but having a sense of practicality is probably the key to surviving for four days without the comforts of home. Protection from the rain, sun and high summer temperatures are key to avoiding health problems which could detract for the overall experience. For those that feel the need to express themselves it's probably best to stick with accessories that stand out including hats, sunglasses and bandanas for example, they can look cool but add protection from the elements too. A quick bit of research prior to attending a festival for the first time can yield plenty of advice on practical fashion options plus what's trending. From glitter make up to fake tattoos it's worth checking up on what's in and what's not to avoid being out of date.

For organisers planning their music festival using a software management platform like Festival Pro gives them all the functionality they need manage every aspect of their festival logistics including VIP areas for the fashion conscious festival-goer. The guys who are responsible for this software have been in the front line of event management for many years and the features are built from that experience and are performance artists themselves. The Festival Pro platform is easy to use and has comprehensive features with specific modules for managing artists, contractors, venues/stages, vendors, volunteers, sponsors guestlists, cashless ordering and ticketing.

Photo by Wendy Wei from Pexels
Andy Robertson
<< Back to articles
Contact us
---
Get in touch to discuss your requirements.
US: +1 213 451 3866 (USA)
UK: +44 207 060 2666 (United Kingdom)
AU: +61 (0)3 7018 6683 (Australia)
NZ: +64 (0)9887 8005 (New Zealand)
Or use our contact form here.