<< Back to articles
Music Festival Destinations: Germany
Andy Robertson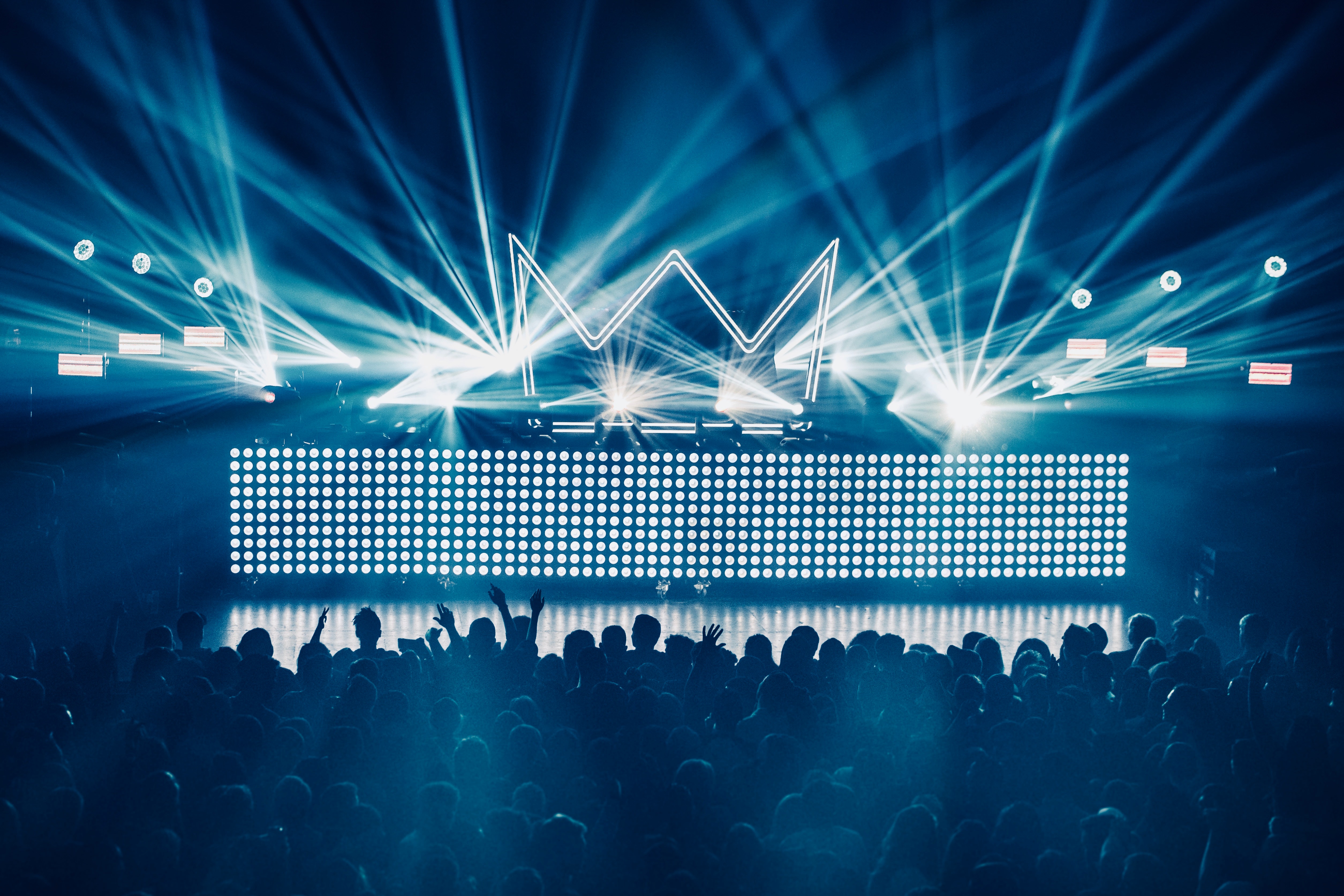 Germany is not usually first on people's minds when thinking about tourism visits or attending a music festival, however, with a diverse cultural population and one of the most developed infrastructures in the world Germany can be a great destination. With almost 900 festivals to choose from there is a good choice but which are the most notable music festivals to consider for 2021?
As with most countries there is a wide variety of festivals in Germany, famous for its beer festivals there are also a sizable number of cultural and religious festivals. Event goers have a choice of almost 40 well known music festivals to choose from. The genres are generally mixed or have an EDM bias and are located throughout Germany. Most festivals take place in the summer months between May and September.

The Big Ones.
There are two significantly sized music festivals in Germany both scheduled for September and typically attracting in excess of 100,000 visitors.
World Club Dome
Taking place each year in Frankfurt am Main organised by the BigCityBeats radio station the main genre is EDM, the last event took place in 2019 attracting 180,000 visitors. World Club Dome has become a global brand with similar events around the world. Germany's main festival this year is scheduled for 3rd - 5th September 2021.

Lollaplooza Berlin
The Chicago based music festival brand has taken place in Berlin since 2014 and has mixed genres of Alternative rock, Punk rock, Heavy metal, Pop, Hip hop, Electronic and Soul. This year's Berlin festival is scheduled for 4th - 5th September 2021. The event attracted over 140,000 visitors in 2019.

The Large Ones.
There are six popular music festivals that fall into the second tier in terms of size by number of visitors (over 25,000) that are also worth exploring taking place in 2021:
Ruhr-In-Love
Running since 2003 the family orientated music festival takes place in Oberhausen situated in the northwest Ruhr area, famous for being the industrial heartland of Germany. The festival attracts over 45,000 visitors each year and the genre focus is very much EDM. The festival will take place on just one day this year, 3rd July 2021.

Wireless Festival Germany
The British branded music festival from Live Nation that takes place in London each year had its first German edition in 2017 and takes place in Frankfurt (situated in southwestern Germany) with mixed genres including Hip hip, Pop and EDM. The festival attracted 70,000 visitors in 2019 and is scheduled for July 16th - 17th July 2021.

Wacken Open Air
Arguably Europe's largest heavy metal music festival the annual event has been running since 1990 and attracts 85,000 visitors into medieval and mystic rock/folk. Taking place in the village of Wacken in Schleswig-Holstein, one of Germany's most northernmost of the 16 German states, the festival is scheduled for 29th - 31st July 2021.

Superbloom Festival
This year's festival has been capped with a capacity of 45,000 and takes place in Munich's Olympiapark. Munich is the largest city in the southern state of Bavaria, famous for its summer beer gardens. The mixed genre event features Pop, Electro, Folk, Hip Hop, Indie, Jazz, Alternative rock and Rap. It's scheduled to take place on 4th - 5th September 2021.

Airbeat One
For music festival fans into EDM this is the festival for them with every conceivable sub EDM genre. The festival has been going since 2002 in Neustadt-Glewe situated in Mecklenburg-West Pomerania, in the north-east of Germany. The annual event attracts 65,000 visitors and is scheduled to take place on 7th - 11th July 2021.

Time Warp
One of the longest running indoor rave festivals Time Warp started in 1994 and attracts 20,000 Techno fans every year. Located in Mannheim, south west Germany, the event Is scheduled to take place later this year on 30th October 2021.

Although many music festivals continue to be postponed till 2022 there is still a wide variety of choice for festival fans choosing to look at Germany, this is particularly true if EDM is your thing. As with travelling internationally anywhere in 2021 event goers should check potential travel restrictions and likely infection prevention protocols in place including rapid COVID-19 tests and the possibility of mandatory vaccine passports. For those that make it to one of these German music festivals they will surely have a great time.

For any event organiser planning their music festival using a software management platform like Festival Pro gives them all the functionality they need manage every aspect of their festival logistics. The guys who are responsible for this software have been in the front line of event management for many years and the features are built from that experience and are performance artists themselves. The Festival Pro platform is easy to use and has comprehensive features with specific modules for managing artists, contractors, venues/stages, vendors, volunteers, sponsors guestlists and ticketing.

Photo by Wendy Wei from Pexels
Andy Robertson
<< Back to articles
Contact us
---
Get in touch to discuss your requirement.
US: +1 213 451 3866 (USA)
UK: +44 207 060 2666 (United Kingdom)
AU: +61 (0)3 7018 6683 (Australia)
NZ: +64 (0)9887 8005 (New Zealand)
Or use our contact form here.