<< Back to articles
Access For All At Music Festivals
Andy Robertson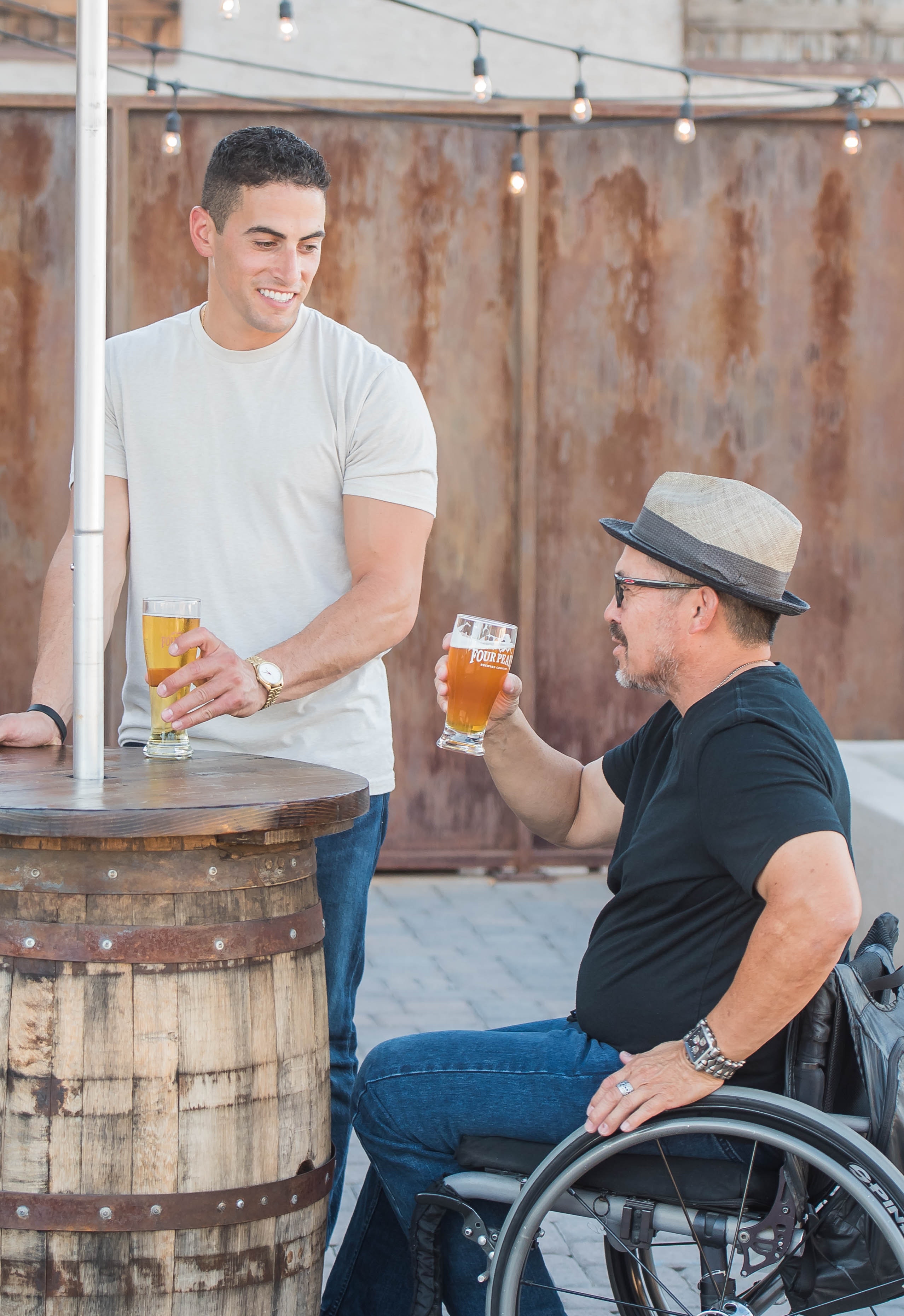 As UK music festivals hopefully rebound later in 2021 there are the usual issues that still need to be addressed from sustainability to more inclusive audiences. There are millions of music fans and a considerable number of festival goers who are disabled in some way. What can festival organisers do to make their events more inclusive.
According to government statistics some 3.6m disabled people attend a live music each year. This is not an insignificant number but what are the common issues faced by this group of event goers when planning and attending a music festival?

It appears that even if a festival organiser makes allowances for disabled access the biggest gripe is the lack of information when planning attendance at a weekender. Although many music festival websites contain information and FAQs with information specific to concerns raised by disabled visitors it can be far form comprehensive and the same lack of information is experienced during the ticket buying process too. With tickets for music festivals usually selling out fast this makes it particularly difficult for disabled customers to make an informed decision quickly enough to obtain tickets in time. They often have to check access details and available facilities sometimes wasting time checking with customer services by phone or email.

Understanding is everything when it comes to making a music festival inclusive for disabled people, it's not just about wheelchair access, the majority of disabled fans are not actually wheelchair bound but disabled in other ways perhaps being visually or hearing impaired and those requiring personal assistants or guide dogs for example. As music festivals are usually held in remote fields the access facilities found in a regular venue just do not exist and the festival organiser should make a concerted effort to make improvements on site for access and facilities as far as possible. As a minimum a detailed overview of what the organisers can provide and potential problems means that disabled attendees can be better informed. Festival organisers are also starting to introduce more specific bookable access facilities and even issuing free passes to personal assistants.

Music festivals organisers are now catering for this significant group of event goers by including the provision of toilet facilities, dedicated car park access and designated viewing areas. In addition, many also have a dedicated team of volunteers and support staff to provide assistance over the duration of the festival to ensure that any event goer with a disability can enjoy the event in the same way as anyone else. An excellent example of how disabled event goers should be serviced can be found at Camp Bestival who really do set the standard for making their event inclusive for all irrespective of any disability.

For any music festival organiser planning to get their event live this summer using a software management platform like Festival Pro gives them all the functionality they need manage every aspect of accessibility logistics. The guys who are responsible for this software have been in the front line of event management for many years and the features are built from that experience and are performance artists themselves. The Festival Pro platform is easy to use and has comprehensive features with specific modules for managing artists, contractors, venues/stages, vendors, volunteers, sponsors guestlists and ticketing.

Photo by ELEVATE from Pexels
Andy Robertson
<< Back to articles
Contact us
---
Get in touch to discuss your requirements.
US: +1 213 451 3866 (USA)
UK: +44 207 060 2666 (United Kingdom)
AU: +61 (0)3 7018 6683 (Australia)
NZ: +64 (0)9887 8005 (New Zealand)
Or use our contact form here.