<< Back to articles
Using Tech to Schedule Music Festival Line Ups.
Andy Robertson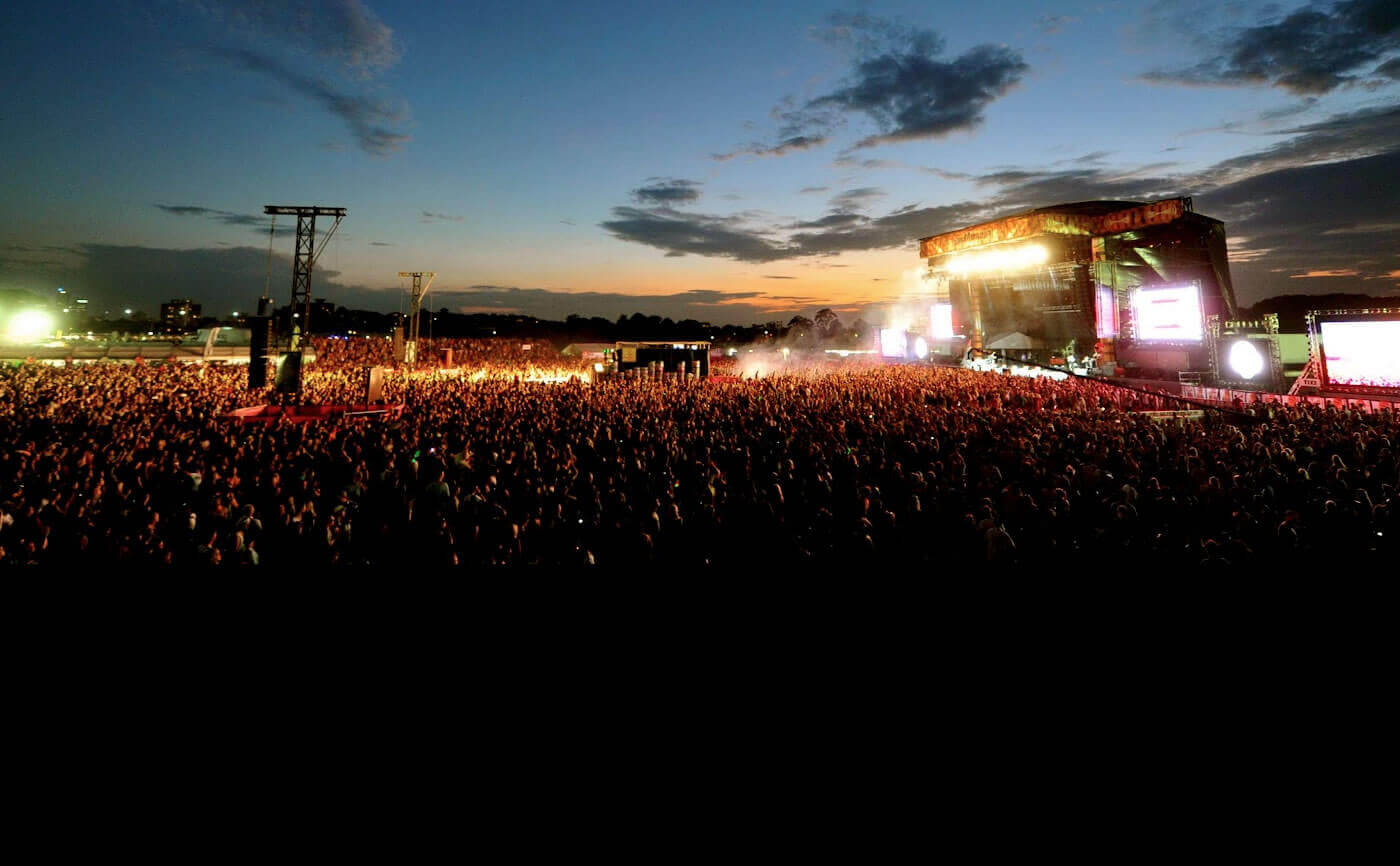 The development and progress of technology that can be used in the music festival industry has not stopped with the coronavirus pandemic. Conversely numerous software companies have been busy developing technology and software that will improve event goer experience and make festival organisers life's easier.
There are plenty of tech companies that support the music festival sector all with the aim of improving efficiency and enhancing visitor experience. One of the most difficult aspects to control is the ever-changing artist line up, with the largest festivals perhaps having in excess of 300 artists spread across multiple stages, shows, times and dates. As artist advancing can be difficult to mange to ensure artists availability, times, sets and fees are agreed it is not surprising that the event line up is always subject to change.

The music festival organiser is always keen to announce a confirmed line up as early as possible because this impacts on ticket sales and associated publicity for the festival especially when announcing a well-known artist. How do the organisers manage these ever-changing schedules when faced with unconfirmed artists, and confirmed artists who subsequently cancel or wish to change their time and date of performance? Aside from using a robust advancing system to link schedules together any changes need to be reflected on the event website and social media feeds. Fortunately for organisers there are tech solutions available that to some extent can offer a dynamic calendar and scheduling solution, and, the really good software solutions can update the publicly visible line-up schedule in real time. This ensures that website visitors can see in real time the confirmed artist line-up.

The pre-event artist scheduling can be managed using various tech solutions but can also help during the event too. Specific festival event mobile apps can enhance visitor experience. A festival app can provide users with comprehensive information about the event with maps and other assistance. Many apps also have capabilities for visitors to select specific artists, stages and shows and build their own customised schedule with timings and calendars with associated data on artist information. This enables them to pre-select everything prior to attending the music festival. Technology can also help to provide artist updates in real time should an artist cancel or a new act is announced along with changes to performance locations, times and dates.

Many music festivals are still way off taking advantage of the tech available and now is a good time to look into investing in tech solutions that will make the festival organisation more cost efficient and at the same time enhance customer experience. With the fall out of the coronavirus pandemic likely to last some time the ability to have dynamic artist schedules and calendars will become more important, mostly because of the unknown impact on potential travel and logistics.

For any live events organisers planning their 2021 events using a software management platform like Festival Pro gives them all the functionality they need to plan every aspect of their event. The guys who are responsible for this software have been in the front line of event management for many years and the features are built from that experience and are performance artists themselves. The Festival Pro platform is easy to use and has comprehensive features with specific modules for managing artists, contractors, vendors, volunteers, sponsors guestlists and ticketing. The system has linked artist management and advancing along with dynamic calendars and scheduling linked to public line-ups posted on event websites
Andy Robertson
<< Back to articles
Contact us
---
Get in touch to discuss your requirement.
US: +1 213 451 3866 (USA)
UK: +44 207 060 2666 (United Kingdom)
AU: +61 (0)3 7018 6683 (Australia)
NZ: +64 (0)9887 8005 (New Zealand)
Or use our contact form here.