<< Back to articles
Event Entrance Procedures for 2021.
Andy Robertson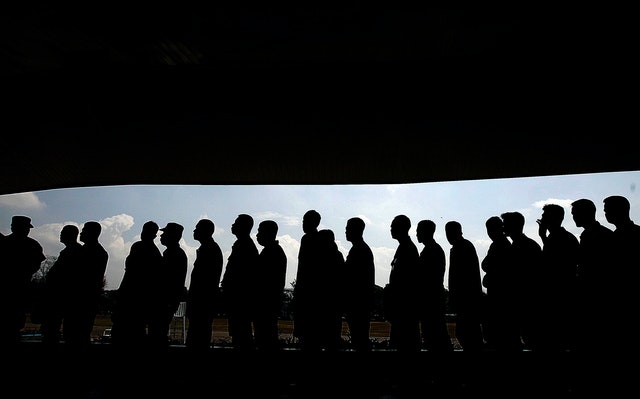 Every event organiser and venue owner is by now familiar with the restrictions in place for reopening to the public. Although this can be a somewhat moving target it is safe to assume that the criteria for event goers to enter an event will be quite restrictive and require some planning and thought to implement in time for the bulk of events resuming in 2021.
Event entrances will look different in the future form what event goers will be used to. Event organisers and venue owners should be planning now for the design and entrance procedures for upcoming events and balance compliance with restrictions against entrance volumes and visitor satisfaction.

Crowd Control and Visitor Flow.
Great care will be required to design a socially distanced queuing system that avoids long waiting times. Perhaps organisers can allocate arrival time slots to ticket holders to try and spread the queuing times. Clearly signposted procedures for visitors with robust barriers and indicators of where visitors should stand and queue will be necessary.

Temperature and Other Health Checks.
A team of staff will be required to administer event entrance checks to ensure that visitors are wearing face masks (if required) and temperature checks are taken. Technology can assist with this by using thermal temperature scanning or automated hand scanners. Staff should also be checking for the potential symptoms of infection like constant coughing for example.

The Visitor Refusal Process.
Organisers should have a policy in place that explains to ticket buyers that the organiser has the right to refuse entrance to anyone displaying coronavirus symptoms and this needs to be clearly communicated at the time of purchase. This should again be clearly communicated at the entrance to the event. Staff should undergo training to ensure they are fully aware of the process should a visitor need to be refused. Of course, this could lead to an aggrieved visitor and can be alleviated by the clear communication of refusal policies, including under what circumstances someone can be refused and the appropriate refund policy in place. Also consider visitors in a group where one member of that group needs to be refused and how that is to be handled.

Event organisers and venue operators have always maintained a policy of visitor entrance being at their discretion but with the potential for a higher number of refusals in 2021 this policy needs to be highlighted more than it has been previously. On the whole event goers are going to be compliant with these policies but of course the new procedures could create new flash points for antisocial behaviour so organisers need a robust plan in place for such eventualities.

Using an event management software platform like FestivalPro event organisers get all the functionality they need to plan their event. The guys who are responsible for this software have been in the front line of event management for many years and the features are built from that experience and are performance artists themselves. The FestivalPro platform is easy to use and has comprehensive features for managing the entire event process including ticketing and entrance policy management. The platform also includes specific modules for sponsors, artists, volunteers, contactless ordering and ticketing plus documentation for policies and procedures for event entrance are stored in a central secure system.
Photo by Krizjohn Rosales from Pexels
Andy Robertson
<< Back to articles
Contact us
---
Get in touch to discuss your requirement.
US: +1 213 451 3866 (USA)
UK: +44 207 060 2666 (United Kingdom)
AU: +61 (0)3 7018 6683 (Australia)
NZ: +64 (0)9887 8005 (New Zealand)
Or use our contact form here.