<< Back to articles
Managing the Music Festival Planning Complexities.
Andy Robertson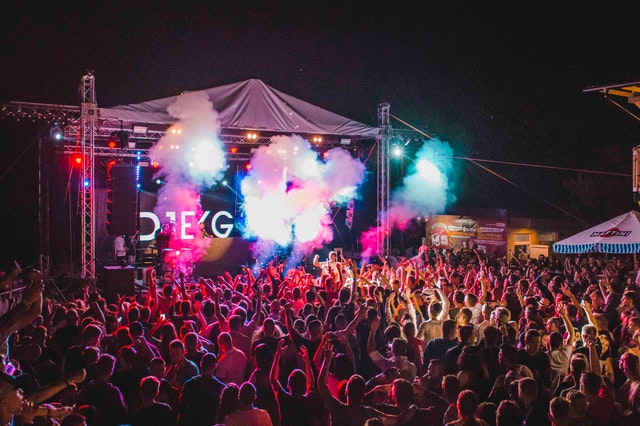 For the largest music festivals, the organisers must plan and manage hundreds of artists, multiple stages and shows plus the usual army of volunteers. Many organisers still use spreadsheets to manage logistics and schedules but surely there is an easier way to do this with the help of technology?
The use of spreadsheets or other manual planning systems is still prevalent in the music festival industry. These manual systems have been developed and perfected over time and organisers feel comfortable with the process they have. However, technology has developed fast in recent years and much of their processes can easily be transferred to festival specific software management systems to enhance efficiency and reduce costs. Here are some of the typical challenges organisers face that can now be made slick and efficient by use of a music festival specific management software platform.

Artists.
With hundreds of artists and their agents it can be challenging for the artist liaison manager to communicate with all the artists and log exactly what tasks have been completed and what is outstanding. This can be further complicated by some agents that manage multiple artists. A good software system can log every artist along with their advance details and linked to calendars for scheduling. All the artist's data can be stored in one place with updates and notifications in real time.

Volunteers.
Managing thousands of volunteers has always been a logistical challenge for every festival organiser so a system that automates the application process and production of shifts is a welcome change. Similar to many CRM systems a volunteer database with contact details and shift scheduling capabilities will help automate much of the process.

Vendors and Contractors.
The data requirements for vendors and contractors works in a similar way to artist management. Application forms and advancing details with any associated data can be held in a single place enabling dynamic calendarised scheduling and easy communications for planning logistics.

Travel and Accommodation.
Hospitality managers are looking for booking systems that not only enable room and transportation schedules abut also have seamless links to artists, vendors, contractors and volunteers with all their data held and updated on a single system.

Migration of Old Processes.
A good festival management system will make the migration of data and processes form spreadsheets or other systems as easy as possible with common files in CSV format for example that allow seamless data transfer saving the organisers time and effort in making the technology jump straightforward.

Using an events software management platform like FestivalPro music festival organisers get all the functionality they need to manage every aspect of their music festival planning and logistics. The guys who are responsible for this software have been in the front line of event management for many years and the features are built from that experience and are performance artists themselves. The FestivalPro platform is easy to use and has comprehensive features for artists, vendors, contractors, volunteers, guests and ticketing. Each have their own modules built specifically for that purpose and all linked together for improved scheduling and easy to manage dynamic calendars. There are easy routines to migrate data from spreadsheets or other systems making it straightforward to move from old manual processes to an efficient system that will save organisers time and resources.
Photo by mikky koopac from Pexels
Andy Robertson
<< Back to articles
Contact us
---
Get in touch to discuss your requirement.
US: +1 213 451 3866 (USA)
UK: +44 207 060 2666 (United Kingdom)
AU: +61 (0)3 7018 6683 (Australia)
NZ: +64 (0)9887 8005 (New Zealand)
Or use our contact form here.