<< Back to articles
Shifting Volunteers for Live Events.
Andy Robertson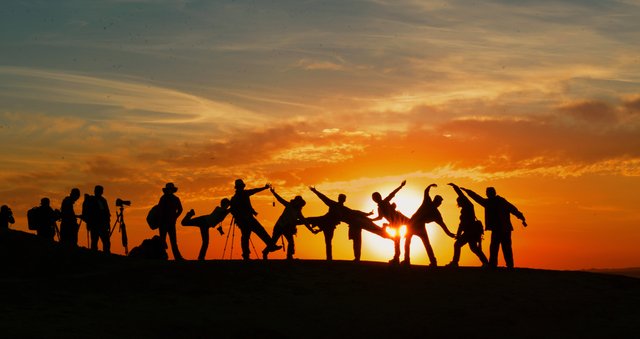 It goes without saying that all large live events require an army of volunteers to make them happen. Indeed, many music festivals could use up to 2,000 volunteers so the management of recruitment, training and the production of shifts and duties can present a huge challenge for any event organiser.
Volunteering at events is always popular and the competition for places is fierce so event organisers should never be short of volunteers for their event. They are popular because volunteers get to attend an event for free in exchange for free labour. The days of managing volunteers on spreadsheets and pieces of paper should be long gone with the advent of software tools that can streamline the whole process.

Recruitment.
All large-scale events will have details of their volunteer programme on their event website along with an application form and the process involved. In some instances, event organisers may ask for a small deport from the volunteers to ensure the application is genuine and to prevent no shows. Some event organisers also work in conjunction with charities and NGO's for recruitment of volunteers as an additional source of recruitment.

Training.
For large events the organisers may have a dedicated volunteer and training manager responsible for coordinating all volunteer activities. Typically, training could involve basic first aid along with sessions on how to process ticket scanning at entrance gates for example. In addition, the volunteers need to be fully briefed on the event format, layout and schedules.

Shifts.
Creating volunteer shifts is probably the most challenging aspect of managing a small army of volunteers. Firstly, the organiser must establish the availability of each and every volunteer by day and time, secondly, they need to combine availability with ability and experience which may determine what duties are assigned to each volunteer. Typical duties could include, security, litter clearing, entrance ticket processing and cleaning and managing bathroom facilities for example. Once the all the volunteer details are known the manager responsible must assign shifts and get these communicated to the volunteers so they know where and when they need to be along with the specific duty. The shifts need to be dynamic to allow for volunteer sickness and no shows and the manager needs the ability to move volunteers to different duties quickly and efficiently.

Common Problems.
Most typical are no shows from volunteers, in some case they may be on-site but have disappeared to the nearest bar. Some smaller events that rely on a manual system will often ask among friends for volunteers, some may turn up and if they do will likely have no idea what their deities are or what shifts they are working. There is really no excuse for such sloppy treatment and management of volunteers in the modern world.

Using an events software management platform like FestivalPro event organisers get all the functionality they need to manage volunteer recruitment, training and shift allocations. The guys who are responsible for this software have been in the front line of event management for many years and the features are built from that experience and are performance artists themselves. The FestivalPro platform is easy to use and has comprehensive features for managing volunteers that includes a comprehensive volunteer shift module. It's easy to create duties and allocate volunteers according to availability and a dynamic calendar function allows event organisers to be safe in the knowledge that their volunteer management is fully under control.
Andy Robertson
<< Back to articles
Contact us
---
Get in touch to discuss your requirement.
US: +1 213 451 3866 (USA)
UK: +44 207 060 2666 (United Kingdom)
AU: +61 (0)3 7018 6683 (Australia)
NZ: +64 (0)9887 8005 (New Zealand)
Or use our contact form here.