<< Back to articles
The Challenges of Running a Beer Festival.
Andy Robertson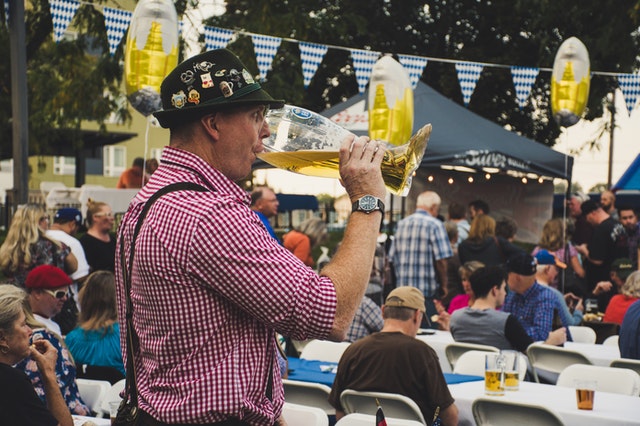 Everyone has heard of the Oktoberfest held annually in Bavaria, one of the world's most popular and longest running festivals. The German beer festival and funfair runs for 18 days and has existed since 1810 attracting 6 million visitors each year so it's not surprising that events companies are creating their own versions of the beer festival around the world.
Running a beer festival presents event organisers with whole new set of dynamics to consider. With an event aimed specifically at consuming alcohol the target audience is quite different from a traditional music festival for example. The mix of revenue streams can also vary with a focus on vendor and sponsor revenue rather than ticket sales.

Target Audience.
For obvious reasons the key target audience for any beer festival will be over 18 (UK) or whatever the legal drinking age is for the country location. Traditionally the attendance of beer festivals has been male dominated but this has been changing in recent years as festivals introduce more varied entertainment and the demographics of beer drinkers has changed with the gender gap narrowing. The increasing popularity of craft beers has been driven by a younger audience too with a less of a gender bias.

Specialist Vendors.
The rise in the number of specialist independent breweries and the increasing variety of craft beers has been driving the popularity of the beer festival particularly among the millennial audience. For event organisers these specialist breweries are a key target for vendor pitches and sponsorship.

Additional Attractions.
Rather than just offering a wide range of beers for sale the format of many festivals has been changing with additional attractions to keep event goers amused. Live music performances and beer making demonstrations are a frequent feature of many beer festivals. Ticket bundling is common so visitors can get a free tasting glass and free samples throughout their attendance.

Licensing.
For any event that sells or provides alcohol most jurisdictions have strictly enforced licensing rules. This is particularly important for festival organisers and to a large extent will depend on the venue and existing licensing rules already in force with that local authority.

Health and Safety.
Any event where vast quantities of alcohol are consumed provides new challenges for event organisers. The provision of first aid posts and access to emergency services becomes a priority as event goers over indulge potentially becoming seriously ill. In addition, the marshalling and potential police assistance needs careful planning to ensure that there are good procedures in place for dealing with alcohol related violence or related issues.

The number of beer festivals is on the rise, in part driven by the changing dynamics of beer drinkers thanks to the popularity of craft beers and an audience that is younger and more gender balanced. As long as event organisers understand the key differences and challenges when comparing to other entertainment festivals there is no reason why a new event cannot flourish.

Using an events software management platform like FestivalPro event organisers get all the functionality they need to manage logistics challenges for multiple vendors, sponsors and performance artists. The guys who are responsible for this software have been in the front line of event management for many years and the features are built from that experience and are performance artists themselves. The FestivalPro platform is easy to use and has comprehensive features for managing health and safety processes and licensing documentation along with easy management and coordination of volunteers and emergency services.
Photo by Brett Sayles from Pexels
Andy Robertson
<< Back to articles
Contact us
---
Get in touch to discuss your requirement.
US: +1 213 451 3866 (USA)
UK: +44 207 060 2666 (United Kingdom)
AU: +61 (0)3 7018 6683 (Australia)
NZ: +64 (0)9887 8005 (New Zealand)
Or use our contact form here.